OnBuy's founder and chief executive Cas Paton speaks to Retail Week about differentiating from other marketplaces, international expansion and plans to take the business to new heights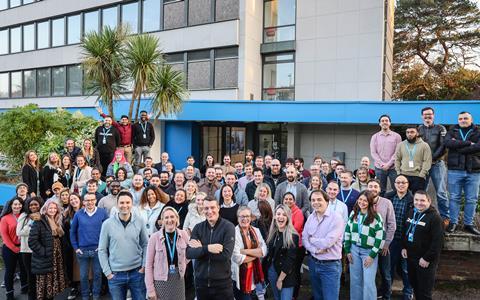 Paton has been involved in web development since he was a teenager and set up his first company at university before founding OnBuy in 2016.
Fast forward to 2023 and he has since ditched his other businesses to put all of his time, effort and money into OnBuy, which was recently dubbed "Europe's fastest-growing ecommerce business" by the Financial Times.
What was your original vision for OnBuy?
"Our goal when we started was to be the best for the customer. We have two customers – the seller and the consumer – and recognising you have two customers and being fair to both is key to get the best of everything. If we do that right, then the business can flourish because fundamentally the business serves the customer.
"Some businesses have an arrogance in their approach to customers, particularly when the business is successful. We set out to be different and we are very different."
Why did you choose not to stock your own inventory like other marketplaces?
"We can do something better because we can partner with the retailer and strike a balance between them and the customer. Because we can truly partner, we can build trust so that there's no reason for a retailer not to sell on OnBuy as we only make money if the sellers sell something.
"If retailers aren't going to put all of their stuff on marketplaces or they're going to keep key lines off marketplaces, the value of the marketplace diminishes over time."
Which countries does OnBuy currently operate in?
"We only operate in the UK. We're the fastest-growing ecommerce business in all of Europe and yet we only operate in the UK!
"I think too many companies look to launch in lots of countries and get low-hanging fruit where they can't prove that they can scale in them. We need to be able to grow in one market, launch in another market and grow there. We're still in the middle of UK growth but we're planning to internationalise towards the end of 2023."
How have you grown to reach millions of customers?
"We've grown pretty quick, but if you open a broad category marketplace like OnBuy where we have 17 departments, you need the retailers to want to sell with you and you need the customers to want to shop with you.
"Fundamentally, the customers won't shop if you haven't got the products and the retailers won't join if you haven't got the customer, so you're stuck in a conundrum.
"We knew that we had to go with a big vision, but to actually get to the point of having product saturation where customers can come on and find what they want, that's unbelievable. It's an unbelievable amount of work, dedication and time needed to get enough retailers on the platform to be viable."
You've previously said that you're on the verge of unveiling a series of "incredibly exciting" innovations. What are they?
"So it starts with trying to differentiate. How does OnBuy stand out against marketplaces that have been in the market for 25 or 30 years? And there's a multifaceted approach.
"The first step is to give customers the payment options that they want and not limit them to what we want. We've just launched a new payment vehicle, which is a huge change as we were 100% PayPal until a few weeks ago. Now customers can pay by Visa, MasterCard, PayPal, Klarna, Clearpay, Google Pay and Apple Pay.
"One of the things OnBuy is about to do is be the first marketplace to offer customers rewards. We're going to take a huge jump into trying to deliver customers the rewards that they want."
What advice would you give to budding entrepreneurs?
"The one thing that I wish I knew then is to know what your underlying plan for the company might be. I didn't really think about my exit strategy. I don't mean I want to leave OnBuy, but when you're a venture capital-funded business or you're going to take investments everyone needs paying off at some point.
"There's a point where you have to exit from the people who are invested in the business and they all want a return on their investment. Trying to get the right investors to understand your vision for exit will make life a lot easier."