Labour MP Siobhan McDonagh launched the campaign over proposed changes in Marks & Spencer's payment of store staff in June
MPs and other signatories will present the retailer with the petition at its Marble Arch store this afternoon
Marks & Spencer have proposed payment changes including removing premium pay on Sundays and reducing bank holiday payments
Marks & Spencer will be presented with a petition challenging proposed pay changes led by MP Siobhain McDonagh at its London flagship today.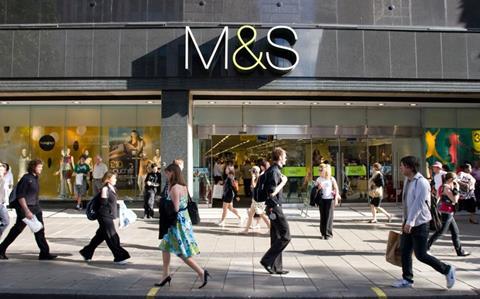 Labour MP McDonagh will lead a delegation that will include MPs John Spellar and Carolyn Harris with other campaigners to present Marks & Spencer with the petition at its London flagship store in Marble Arch today.
The petition and subsequent lobbying of the retailer follows proposed changes to its store staff payment scheme which include scrapping premium pay on Sundays, reducing payment for bank holidays and changes to its pension payments.
Marks & Spencer, which reported a 18.5% drop in its full-year profits in May, is among retailers including Tesco and Morrisons that have introduced changes to their payment schemes following the introduction of the National Living Wage in April.
The Labour MP said: "The company is clearly aware of the reputational damage that it has faced as a result of the changes it plans.
"Loyal, longstanding staff have lost their morale after their years of loyal service – while M&S customers are seriously disappointed by a company that they had always seen as well-respected bastions of moral values on the high street."
McDonagh also led a campaign to combat changes to B&Q-owner Kingfisher's staff payment in June.