UPDATED: Mark Newton-Jones has today been appointed permanent chief executive of Mothercare. Retail Week profiled him when he was appointed interim chief executive in March.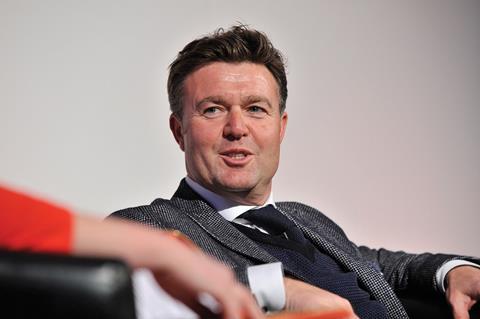 The interim boss of Mothercare has his work cut out for him - and the chances are he wouldn't want it any other way.
Mark Newton-Jones is a man who clearly loves a challenge. After a 10-year stint transforming the complex Shop Direct business, he spent a few months off after stepping down last year sailing across the Atlantic for charity.
Now that he is back on dry land, Newton-Jones is ready for his next big adventure - steering the Mothercare ship back on course. And that is arguably a greater task than navigating the wild winds of the Atlantic.
Newton-Jones took over as chief executive of Mothercare on an interim basis last week, following the sudden departure of Simon Calver.
Mothercare is a business in trouble. Its UK like-for-likes have been in free fall for the past three years and it is in the process of axing 110 stores to create a 200-shop business in its home market.
Calver, former boss of Lovefilm, had drawn up a turnaround plan based on upping its value credentials and building its online business. But a difficult Christmas knocked it off course.
"Newton-Jones had to take some tough decisions, which meant he developed a tough skin"
Total UK sales were down 9.9% in the key trading period and UK like-for-likes dropped 4%. Even online sales dipped 1% over the period.
Many retailers would run for the hills at such a prospect, but not Newton-Jones.
He spent a decade transforming Shop Direct from a legacy catalogue business into an online retailer, which involved merging the operations of rival catalogue giants Littlewoods and GUS Home Shopping.
Newton-Jones was brought in to Littlewoods to offload its store portfolio, which he sold to Primark. After that transaction, he was made chief executive not long after Littlewoods' owners, billionaire tycoons the Barclay brothers, bought the Great Universal Stores business.
Newton-Jones was tasked with merging those bitter rivals, both operationally and culturally.
He oversaw a complete restructure. Merchandise was overhauled, technology was harmonised, warehouses and call centres were closed and weaker brands were phased out.
Career history
2005 to 2013 Chief executive, Shop Direct Group
2003 to 2005 Chief executive, Littlewoods Stores
1985 to 2003 Various roles at Next, including five years as director of the Directory business
Newton-Jones had to take some tough decisions along the way, including making redundancies, which meant he developed a tough skin. He told Retail Week Live last week that effigies of him were burnt when call centres in Sunderland and Crosby were closed down.
However, the hard work paid off and he handed over a healthy business to new Shop Direct boss Alex Baldock, who in turn delivered a pre-tax profit for the group in his first year in charge last October.
It is understood that Newton-Jones is approaching the Mothercare role as though he were in it permanently. In fact, it is understood that he could stay on beyond his six-month contract if both parties are happy.
Headhunters had identified him as a permanent replacement for Calver and drafted him in on an interim basis because he was available immediately.
Newton-Jones is the type of charismatic leader who is needed to rally the troops in a turnaround. He is an expert in painting the 'big picture' and has a clear vision of what he wants an organisation to look like after recovery.
Despite his relative youth, 46-year-old Newton-Jones has 30 years of experience to draw from.
He started his career in the stockroom of his local Next at the age of 16. He became the high street giant's youngest-ever regional manager at 25 and was responsible for more than 100 of its 300 stores.
But it was in ecommerce that he really made his mark. He took responsibility for the retailer's Next Directory catalogue and took it online in 1998, becoming one of the UK's first online retailers. Next continues to be an innovator and its Directory now makes more money than its retail business.
With turnarounds, store management and online experience under his belt, the hope is that sailor Newton-Jones will make Mothercare ship-shape once again.