We know who today's retail leaders are but what about tomorrow's?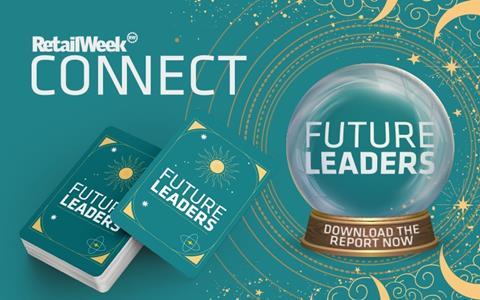 Look no further as Retail Week gets its crystal ball out to forecast the 30 names set to run the UK's biggest retailers in the years to come.
Featuring predictions from our panel of esteemed journalists, analysts and recruiters, the inaugural Future Leaders report is a must-read if you want to know who you should be tracking and learning from.
The report reveals that retailers and brands currently housing future CEOs include The Co-op, Gymshark, Morrisons and Currys, to name just a few.
What's more, most of retail's future CEOs are predicted to be women.
So, what are you waiting for? Download the Future Leaders report now to meet the CEOs of tomorrow.
You will also discover:
Shared trends and learnings from the CEOs in waiting
Which two UK retailers are the top breeding grounds for future talent and why
How diversity in retail leadership roles is shifting
Retail's most common career routes to the top