A new survey has found that the mental health of retail staff has been among the worst affected by occupation in the UK, with issues around burnout and financial pressures particularly prevalent.
In its Health of Retail report, Retail Trust said that retail employees' mental wellbeing is "among the lowest of any occupational group in the UK".
The report also found that people aged between 20 and 29 "fared the worst", followed by those working in distribution and warehouses.
Retail Trust's data originates from a wellbeing assessment survey – an "internationally recognised" 14-question questionnaire completed by more than 1,295 retail staff between September 2020 and March 2021.
Based on the questionnaire, the overall score for the happiness of retail workers was 35. The UK adult average score is 50.
The lowest scores were seen when respondents were asked to rate themselves against the statement 'I've had energy to spare', with 73% answering 'rarely' or 'none of the time'. More than half of respondents said they rarely or never feel cheerful.
The report also noted that 90% of retail staff had worried about their financial situation at some point during the pandemic.
Deteriorating mental health
Alongside the wellbeing assessment, Retail Trust separately surveyed 500 staff on how the pandemic had affected their mental health.
84% of those surveyed agreed that they had experienced a deterioration in their mental health during the pandemic.
Delving deeper into the data, the survey found that 91% of managers had noticed an increase in mental health issues among staff. Nearly three-quarters reported changes in eating and sleeping habits and more than half reported long-lasting feelings of sadness or irritability.
While store closures and furlough affected employee health, the survey also found that returning to work had placed stress on the wellbeing of retail staff, particularly around interaction with customers.
Some 88% of frontline retail respondents said they had experienced verbal abuse in 2020, while 60% of frontline store workers reported being threatened by customers.
Despite this, only 15% of survey respondents had taken action to raise awareness or implement training on how to handle difficult conversations or conflict with members of the public.
While frontline staff have suffered, managers have struggled, too. The survey found that 68% of managers felt they had to take on the burdens of their team's problems during the pandemic.
In addition, 63% of managers felt overwhelmed by the extra work created by the pandemic, while 53% of managers said they had to work longer hours to keep up.
Seeking help
Some 81% of survey respondents said the retailer they worked for provided mental health support for them and their colleagues.
In terms of where staff sought help, nearly half said they had spoken with friends or family, compared with 24% seeking help from the NHS or a GP, and 10% seeking it directly from their employer.
In terms of new training measures put in place to better recognise mental health issues, 47% of manager respondents said their company had offered formal training, 37% had offered informal training and 16% had offered no new formal training.
The report noted that "there has been massive progress in support for mental health and wellbeing, but there is still a long way to go," adding: "There is a real danger that lessons learned will fall by the wayside as we return to 'normal'".
Retail Trust chief executive Chris Brook-Carter said the pandemic had shown just how important staff mental health is for retailers and that the way it is currently treated must change.
"It is vital that our colleagues' health and wellbeing stays at the top of the agenda and that health becomes part and parcel of the ESG agenda, but also that our response moves from one that has been primarily tactical to one that is strategic and long-term," he said.
Sign up for our daily morning briefing to get the latest retail news and analysis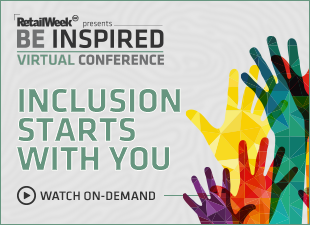 Last week, Retail Week held its Be Inspired Virtual Conference with more than 40 speakers across 10 sessions, all designed to inspire change, tackling themes such as career development, inclusivity, unconscious bias and more. Watch the sessions on-demand, for free, here (scroll to the bottom of the page).