Since EG Group owners the Issa brothers and TDR Capital emerged as the winners in the £6.8bn race to sign Asda last October, the future of Burnley has been under scrutiny. Those rumours only grew in the last month with a number of sources wondering if Burnley, after five years with the business and three as chief executive, wanted to take the new owners strategy forward for another five years.
Due to the highly debt-leveraged nature of the Issa brothers' acquisition, there had also been speculation that Burnley was at loggerheads with the new owners about the long-term strategic vision for Asda.
While Burnley conceded the new owners were "a catalyst" for his decision to leave, he told Retail Week he simply decided he did not have the drive to take the business forward in the long term and felt now was the best time to put a succession strategy in place.
"It was clear to me that, in order to do right by everybody, the chief executive of Asda during this new chapter for the business needs to be around for at least five years. I decided I didn't want to have that personal commitment to that length of time," he said.
When asked about his potential successor, Burnley said he will "play his part" in the process. While he would not mention any names, he believes any one of his internal senior leadership team has the ability to take the business forward under its new owners.
Asda's performance during the pandemic has been the weakest of the big-four grocers and it has been steadily losing market share over the last few years. The grocer is underrepresented in key areas of market growth such as in convenience and questions have been asked about its competitiveness on price and general food offer.
As all eyes turn to who will replace Burnley in one of the biggest jobs in UK grocery, Retail Week runs the rule over six prospective candidates for the job.
Rob McWilliam, chief financial officer, Asda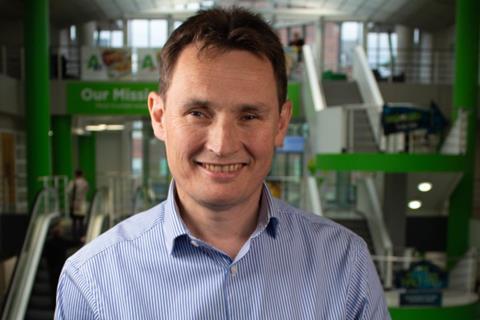 If the Issas want a safe pair of hands at the wheel to steer Asda through the first few years of their ownership, they would not need to look much further than Rob McWilliam.
A qualified accountant, McWilliam has a forensic knowledge of the Asda business and its culture having spent a large chunk of his career in Leeds.
McWilliam initially joined the grocer in 1997 and held various finance and strategy roles during his first stint with the business before joining Amazon UK in 2013.
After serving as the etailer's finance boss and vice president for consumer products, including grocery, McWilliam returned to Asda in August 2018 and has played a key role in steadying the ship during Burnley's tenure.
The Issas and TDR Capital have already pledged to inject £1bn into Asda over the next three years and McWilliam will be instrumental in deciding where that cash is spent.
But having worked alongside Burnley for much of his time at Asda, some sources suggest McWilliam may also look for the exit rather than a promotion.
Stuart Machin, food managing director, Marks & Spencer
Marks & Spencer food managing director Stuart Machin is one of the first names many people put forward as the successor to Burnley.
Machin, a former Asda operations director who has also worked at Sainsbury's and Tesco, was one of a group of British retailers who headed to Australia to join Wesfarmers where Asda savour Archie Norman – now M&S chair – was an adviser. Machin subsequently became chief operating officer and then chief executive officer of Wesfarmers' Coles and Target businesses.
At M&S, Machin has overseen a strong food performance, including by lowering prices and emphasising value and revamping food halls. His strategy has been to "protect the magic and modernise the rest" and be "more relevant, more often" through "having the mindset of a supermarket".
Machin's fierce ambition, experience and knowledge of Asda mean he will be high on the Leeds-based grocer's call list. However, he may hope to move on to higher things at M&S, which might carry more kudos.
Anthony Hemmerdinger, chief operating officer, Asda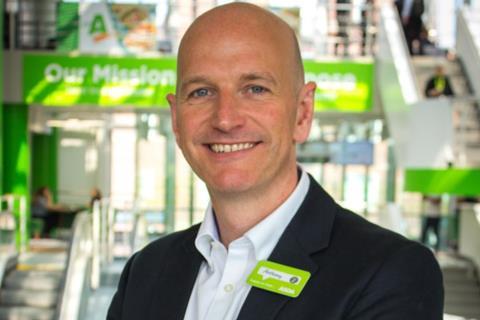 Another strong internal candidate to replace Burnley is Asda chief operating officer Anthony Hemmerdinger.
A Sainsbury's and Marks & Spencer alumnus, Hemmerdinger has spent more than 20 years in senior retail roles and was highly regarded by the hierarchy at Asda's former owners Walmart.
Hemmerdinger began his retail career at M&S, spending 17 years in retail and business change roles. Two stints at Sainsbury's, first as managing director of its stores in London and the South, then as the head of its new business function, sandwiched an 18-month stay at Dixons Carphone.
He became managing director of local pubs at Greene King in May 2015, before joining Asda as vice president of retail in the South in 2016.
Hemmerdinger was promoted to Asda's executive board in 2018 as retail director and was named chief operating officer last January.
In this role, Hemmerdinger has played a crucial part in Asda's progress during the Covid-19 crisis including its online expansion and the introduction of shop-in-shop partnerships with B&Q, Greggs and The Entertainer.
Peter Pritchard, chief executive, Pets at Home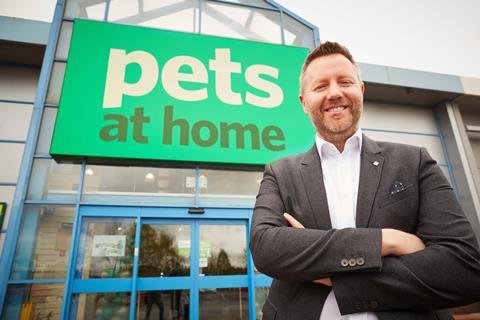 The chief executive of Pets at Home has an impressive CV with a career spanning senior roles in commercial and operations at Sainsbury's, Iceland, Marks & Spencer and Wilko. Alongside these roles, Pritchard notched up a 12-year stint at Asda in property, fresh food and culminating as the supermarket giant's non-food trading director in 2008.
Pets at Home has developed strongly under Pritchard who was appointed as retail chief executive in 2015 before becoming group chief executive in 2018.
Under his leadership, the business has diversified to a more service-led offer coupled with online investment that has seen Pets at Home deliver strong results. The specialist retailer has upped its profit guidance three times in the last year amid strong sales growth.
One headhunter noted that Pritchard's experience as a CEO of a listed and growing business will make him a strong contender.
Redgrave head of retail practice Paul Williams says: "Peter would be an outstanding appointment. You only have to look at the success story of Pets at Home and what he's done to change the business, particularly in the last 12 to 24 months. He is one of the brightest, most forward-thinking CEOS in UK retail today and has outstanding grocery pedigree which would make him a very strong contender in my eyes."
Jo Whitfield, chief executive, Co-op food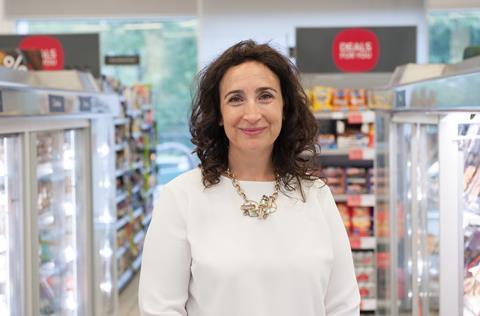 Another Asda alum who has gone on to have great success at a different retailer is Co-op food boss Jo Whitfield.
Whitfield left Asda in 2016 after nearly eight years with the business, having helped run its George clothing brand before being promoted to vice president of general merchandise and Asda Money and Mobile.
She joined the Co-op that year as the chief financial officer of its food business and was promoted to chief executive in 2017.
Whitfield's expertise would fit in with the new Asda owners stated strategy which includes expanding the grocer's presence in the convenience sector, as well as continuing its online growth which has been supercharged by the pandemic.
Under Whitfield, the Co-op has consistently delivered growth in sales and profits and has pivoted to online, both through its own dot-com offering and through tie-ups with Deliveroo.
One headhunter said Whitfield could certainly address any stakeholder fears about a lack of grocery experience at Asda but questioned whether she would want to leave the Co-op.
They said: "She'd bring a lot of experience to Asda's core food proposition, and obviously has previous knowledge of both it and George from her time there. She's also shown she's willing to innovate and think outside the box about other growth areas, which I suspect the Issa's would value.
"Jo's very highly thought of, both for the results she's been able to deliver, but also for her leadership on things like violence against shop staff. Her stock is very high.
"I just wonder, if you look at how the Co-op is going and how Asda is going, will she want to leave a business which is really taking off, to go to Asda which is struggling by comparison?"
Another headhunter echoes this view, noting that Whitfield may be being lined up as a possible successor to Co-op group chief executive Steve Murrells, so may want to stay the course for that appointment rather than going onto a new venture.
Tony Gregg of Anthony Gregg Partnership says: "She stepped out of the big machine [Asda] and has become more rounded as a leader. She's done a tremendous job at the Co-op, which is a very complex business that takes real people skills, and she's a values person. Whether she'd want to work with a VC, I don't know."
Barry Williams, managing director, Poundland and Dealz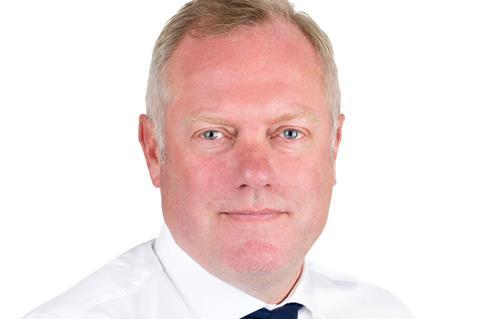 Poundland managing director Barry Williams could well be on the shortlist. Williams spent seven years at Asda from 2009 to 2016, during which time held roles including chief merchandising officer for food and culminated as chief customer officer.
Williams has also overseen a significant diversification of Poundland's operations during his time at the helm, including the rollout of new price points which have shifted the business away from its single-price heritage and expansion into new categories including fashion, homewares and most recently grocery.
He also has experience in the sometimes tumultuous world of private equity ownership, having steered Poundland during parent company's Steinhoff's 2017 accounting scandal through to subsidiary Pepco's prospective sale, which was delayed last year due to the pandemic.
The prospect of new ownership could compel Williams to stay at Poundland or make the possibility of a bigger job and return to his former employer all the more appealing.
Redgrave's Paul Williams says: "With the challenges that are likely to face the grocery sector, particularly as casual dining reopens, a CEO with a strong trading background such as Barry Williams could make a sensible appointment.
"There is a sense Barry may have unfinished business with Asda and having led Poundland so successfully through the Covid crisis his stock is high."