News Asda has hired Saatchi & Saatchi X founder Andy Murray as chief customer officer once again casts a spotlight on this very modern role.
Murray – who is currently senior vice-president of creative and customer experience at the grocer's parent company Walmart, and replaces the respected Barry Williams – joins a growing list of chief customer officers charged with driving British retail forward.
"In 2003, there were fewer than 20 people worldwide holding that position. Today there are some 500"

Chris Brook-Carter
The title has existed little more than a decade. In 2003, there were fewer than 20 people worldwide holding that position. Today there are some 500 according to the Chief Customer Officer Council, the existence of which tells you everything you need to know about how established the role now is.
Yet the understanding of the role remains limited, not helped by how fast the responsibilities around it are changing or by the fact that the definition varies from company to company too, with some biased to brand and marketing and others in control of retail operations.
Furthermore, prejudices also still exist – after all, why does an industry that has always prided itself on its customer-centric credentials need chief customer officers?
Yet at its core, this role is a reflection of the natural evolution of the sector and an inevitable product of the maturation of multichannel strategies.
While the detailed make-up of the chief customer officer role is inconsistent, its defining raison d'etre is to put the customer at the centre of the business.
Breaking down the channel bias
Retail talks a lot about its customer-focused DNA, but the growing complexity of customer journeys has increased the distance between talking the talk and walking the walk.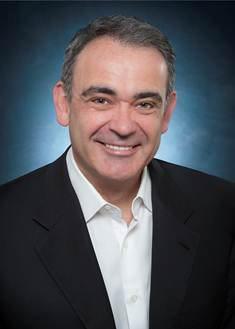 When the chief customer officer role works effectively it is about breaking down the channel bias, which is a natural symptom of the evolution of retail from a single channel operating model to one with scores of customer touchpoints.
By centring decision-making, from customer insight and strategy to proposition development and execution, the chief customer officer puts an end to the scenario where different people own different parts of the customer relationship.
In short it attempts to mirror internally how the customer sees a retail brand from the outside.
Customer-centric thinking
When we look back on the evolution of retail through this extraordinary time there will undoubtedly be roles and initiatives that proved to be short-lived or even faddish, particularly those that propped up a channel bias.
The chief customer officer, however, is aligned with how customers think about retail.
As brands continue to understand what the physical manifestation of thinking customer first really means and exploit the relationship between customer experience and performance, so their importance in the long-term future of retail will only grow.