Fashion and footwear sales would have fallen into decline without a boost from online, according to the newly launched BRC-KPMG Online Retail Sales Monitor.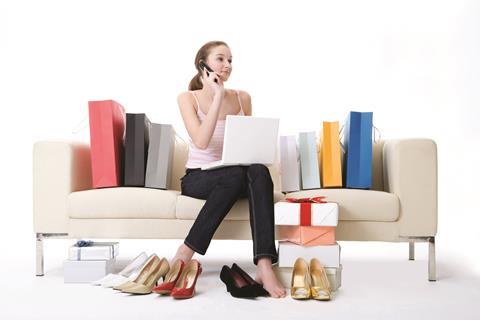 The channel has grown to account for almost a quarter of all revenue in the categories.
The web accounted for 22.5% of fashion sales in August, up from 19.7% last year, according to the monitor.
Online footwear sales grew from 20.5% of total sales last August to 23.4% last month.
KPMG head of retail David McCorquodale said: "The weather would have undoubtedly had an impact as people still wanted extra T-shirts but were spending all day on the beach or at barbecues.
"However, online and retail stores are working hand-in-hand. Many people may have seen it and tried it on in store but thought that it may be cheaper online."
Although the warm weather boosted online sales it impacted the performance of new ranges.
Contributors to the Online Retail Sales Monitor, which includes 50 participants and represents about 30% of all UK non-food online retail sales, said that there was "not much interest" for autumn ranges but summer stock sold "very well".
Non-food online sales soared 15% year on year in August, rebounding from last year's record low of 4.8% when shoppers were distracted by the Olympics.
Online sales now make up 16.4% of all retail sales.
Across all channels, retail sales jumped 1.8% on a like-for-like basis in the month.
Total retail sales increased 3.6% against a 1.6% rise in August last year, according to the BRC-KPMG Retail Sales Monitor released this week.
Across the three-month average, non-food like-for-likes increased 2.1% while food edged up 1.4%.
BRC director-general Helen Dickinson said: "While these figures don't quite reach the lofty heights of what was an exceptional July, they're keeping the good run going and are well above the 12-month average for sales growth.
"Taken hand-in-hand with a recent uptick in consumer confidence, the signs are that many of us are feeling a little more positive about the economic outlook."