Online sales via mobile devices surpassed those made from computers in the fourth quarter of 2015/16, research by IMRG has revealed.
51% of online sales made during the period were conducted through smartphones (18%) and tablets (33%).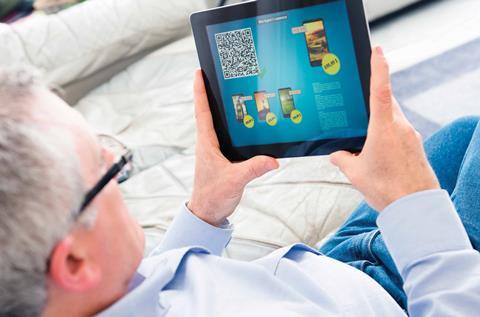 That figure marks the first time ever that m-commerce sales have exceeded those made from desktop devices and represents a substantial rise from quarter three, during which 45% of sales were from mobile devices.
The research revealed that customers use mobile devices to browse more than they do to make purchases.
Two-thirds (66%) of visits to retail websites were made via smartphones and tablets, compared to 63% in quarter three and 53% during the same period last year.
The rate of growth via smartphones slowed in 2014 but increased once more last year. IMRG believes that this is being driven by the larger screens of many current devices and the increased quality of mobile retail platforms.
"We increasingly use our smartphones for managing our lives – it's only logical that completing purchases on retail sites would gravitate over to these devices as well"

Tina Spooner, IMRG
IMRG chief information office Tina Spooner said: "Smartphones have played an important role in the overall online shopping process for a long time – often used for research and comparison on the go – but over the past year they have really started to become a major component of the checkout process too and that is what is driving this leap in mobile penetration."
Spooner added: "There is also the fact that we increasingly use our smartphones for managing so much of our lives – it's only logical that completing purchases on retail sites would gravitate over to these devices as well."
John Lewis online trade director Mark Felix added: "Mobile is becoming the glue between our shops and online. Increasingly, customers are using the two channels combined and for example use their mobiles to check ratings and reviews and further product information when in store."