Swedish fashion giant H&M has launched its first ever transactional website today, with the strapline 'UK will never sleep again.'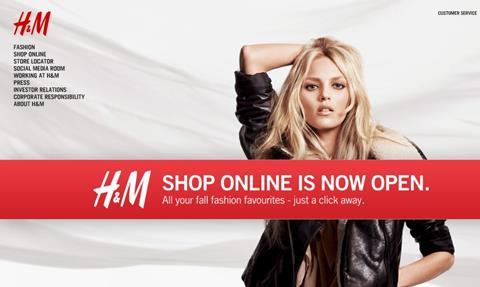 The retailer previewed the site to its online subscribers last week, but has opened the site fully to the public today.
The site sells H&M's full fashion and accessories range across womenswear, menswear and kidswear, alongside homewares and cosmetics. It also features fashion videos, styling pages where you can build your own looks including choosing a model type and an online magazine.
H&M will be hoping to tap into its 4 million Facebook fans with the new website.
In June, H&M reported a 24% rise in profits to SEK 5.2 billion (£448m) for the second quarter of the year. The company is also set to open 180 stores during the second half of the year, with most of the stores set to open in Germany, the USA, UK, France, China and Italy.