H&M online went live to subscribers this week with its launch, which is set to go live to all H&M customers next week.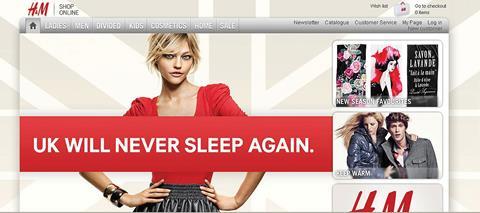 The launch follows similar moves by rivals Zara and Gap, which have both put transactional websites online for the first time in the UK in the past few weeks.
H&M said that the launch opened its offer up to those customers who did not have a store close by.
It will sell all of H&M's product categories, including kidswear and its home offer, which launches in limited stores for the first time later this month.
H&M said it would follow the online launch with its first UK catalogue, which it hopes will be ready in time for its spring collection next year.