Argos has unveiled an online game to help shoppers buy the right Christmas presents that takes inspiration from online dating app Tinder.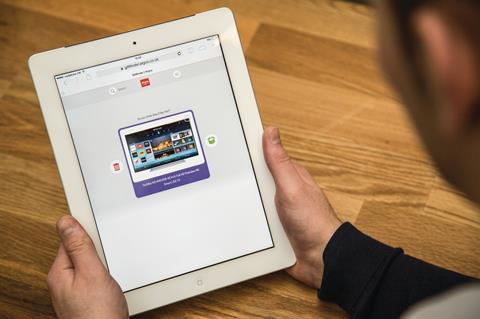 The Christmas Gift Finder allows users to swipe products one way to save them in a list or swipe them in the other direction to discard them. Each swipe contributes to improving the filtering system.
During its initial soft launch stage, the Gift Finder saw viral growth of more than 300,000 visits, with three quarters of those from mobile devices.
The average visitor spent over three minutes looking at gift suggestions and swiped through more than 60 of the 6,000 available gifts a visit.
Mark Steel, head of digital trading, marketing and operations at Argos, said: "With almost a quarter of our total sales now coming from mobile devices, we know shoppers are increasingly purchasing products on-the-go.
"We've developed a rewarding mobile experience that is visually rich, thumb-friendly and intuitive to make Argos stand out from the crowd in the mobile battleground this year."
The company has also released a social Facebook game called Friend or Fraud where users log in with their profile to build their wish list and invite their friends to test how well they know them by guessing their selection by swiping left or right.
It uses an optional filtering system so that each user's profile information, friend list, email address and birthday are used to recommend relevant, accurate products when building wish lists.
On opening the game, users swipe through 20 items they like or dislike to set up their profile before inviting their friends to play.
The game creates a leader board ranking how well each friend has done when guessing the wish list.