Canadian footwear business Aldo is bringing its Call it Spring fascia to the UK with a store on Oxford Street after it debuts with a concession in Debenhams.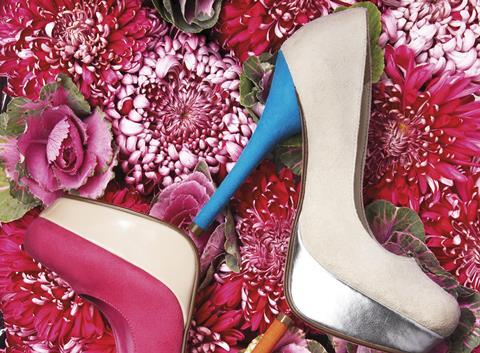 Aldo will convert its existing discount store on the premier shopping street to the Call it Spring fascia in August. The retailer operates three other Aldo shops along the street and 19 across the UK.
Call it Spring, which has 200 stores in 13 countries, is targeted at 15- to 25-year-olds, with prices between £12 and £50.
The 5,000 sq ft Debenhams Call it Spring concession, which will launch mid-March in 20 shops and online, is part of a wider strategy by the department store group to take a greater slice of the £2.6bn footwear market and it will devote more space to the category throughout the year.
Debenhams believes that footwear offers growth potential as customers seek thrifty ways to revamp old outfits.
Debenhams accessories divisional trading director Susie Calvert said: "It's a key growth market for us. It's a good area to focus on as people can brighten up and update their look without buying a new outfit."
Calvert said the retailer will devote more space to footwear throughout the year and is eyeing double-digit growth in square footage. The retailer plans to launch more footwear ranges in-store this year following Call it Spring.
Aldo global retail president David Bensadoun said Call It Spring, which was launched in 1991, had doubled sales in the last 18 months. It launched across 500 JC Penney department stores in the US last year.
Bensadoun said Debenhams was the "perfect UK partner" to help it succeed here.
Calvert described the Call it Spring product as "fun with a fashion-edge and accessible" to its target audience. Aldo operates 1,600 stores worldwide. Property firm CBRE acts for the retailer.