M&S directors' new bonus scheme has angered unions
Boss Steve Rowe in line for a £1.8m bonus while finance boss Helen Weir could pocket £1.3m
Bonus scheme proposed after M&S faced backlash over plans to reform workers' pay by reducing Sunday and Bank Holiday premiums
Union Usdaw has slammed Marks & Spencer over the proposed bonus scheme it has given new chief executive Steve Rowe.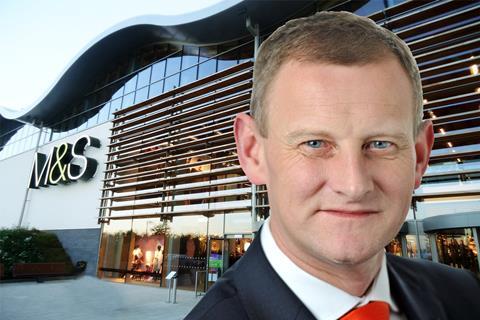 Rowe could be in line for a £4.2m a year pay packet under the new deal, with performance-related share awards granted that will add £1.8m to his annual salary in 2019, based on today's share prices.
M&S finance chief Helen Weir could also pocket a potential £1.3m, and Patrick Bousquet-Chavanne, director of customer, marketing and M&S.com, could make £1.2m.
Details of director bonuses come as Marks & Spencer faces a backlash over its plan to reform workers' pay.
The retailer had tried to offset the additional cost of adhering to the national living wage by scrapping premium pay on Sundays, reducing payment for bank holidays and changing its pension payments.
Usdaw deputy general secretary Paddy Lillis said: "Our members in M&S find it difficult to understand how the company can justify such huge rewards for senior management when the staff are facing enforced pay cuts and store closures."