Alibaba's UK general manager Roland Palmer speaks to Retail Week about how the marketplace giant is making a name for itself in the country despite challenges from Brexit, and where UK businesses can follow China's example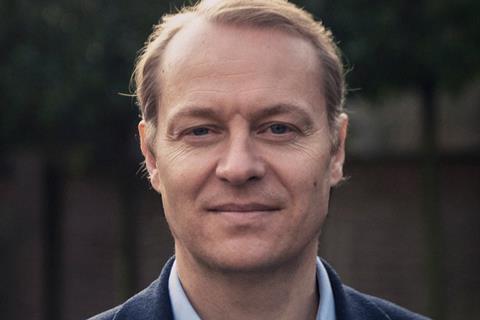 Since launching internationally, Alibaba has become the world's largest business marketplace, yet is still perhaps best known in its native China.
The marketplace has taken China by storm since 1999 and is now making a name for itself in the UK by giving British businesses a platform to export to other markets.
In a recent survey by Alibaba, it found 80% of UK businesses on the platform were already exporting and it helped fuel innovation in their company. Seventy-nine per cent said exporting helped relieve pressure in their domestic market while the UK is facing a tough economic environment.
Alibaba has 40 million buyers on its platform with people buying and selling goods across 200 countries.
What does Alibaba do in the UK?
"Our company mission is to make it easy to do business anywhere. With Alibaba.com five years ago, we started to diversify into areas such as the US and Europe to encourage more companies to come on board. We started in the UK many years ago, with businesses who wanted to export to China. If you're a UK brand and you have an office in China, a team on the ground and your business licence, then you can come on to Tmall [Alibaba's ecommerce platform]. If you're a UK brand and you want to export to China from within the UK, then we help companies go on Tmall Global, our cross-border platform.
"Alibaba in the UK is very well known as a platform where people can buy things for their business but for a while, people didn't know that you can sell from that platform. We've been doing roadshows, going around all parts of the country with different partners that have huge networks and can help companies that want to export.
"We saw an acceleration in the UK because of the pandemic as companies were used to going to trade shows in this country and around Europe – but when the pandemic happened, there was no travel. Even though Alibaba was the biggest business-to-business platform in the world, we still saw 46% year-on-year growth."
Has Brexit created any exporting challenges?
"The main countries UK businesses are exporting to are in the European Union, closely followed by North America. Brexit has made things tougher in terms of red tape but Europe is close to home and it is a huge market. It's still a very, very important market.
"There are other barriers too. Logistics has been difficult, certainly the pandemic as well, but also cultural awareness. If you're a British business and you're exporting to Iraq, Qatar, Australia or India, what's your cultural awareness of all those countries? Some companies do see that as a barrier because they have to seek advice on how to work with a company in India."
How does Alibaba compare to marketplaces such as eBay and Amazon?
"I would say Alibaba is complementary to what the other marketplaces are doing in the UK because most marketplaces are about business to consumer and we are about business to business. If a business is truly digitised it should be dealing with both.
"For Alibaba, the buyer and seller will come off the platform and do the deal, so they don't pay 20% or 30% commission like many business-to-consumer platforms. Our business model is not better; it's different. You pay a membership fee every year and if you're not happy with it, you stop, which I think is customer-friendly and keeps costs down."
What can the UK learn from China, Alibaba's biggest market?
"China, I always used to say, based on what I've seen out there, was always six or seven years ahead of us in terms of technology.
"Some of these trends have come to the UK and some are just starting to be tested. Livestreaming in China is massive – I mean very, very large. If there are people presenting a new beauty product, there will be 10 million people watching and because it's a livestream, they click and buy instantly. That's something we haven't seen in the UK on a big scale but in Europe, you do see the technology for livestreaming.
"I think that is about to come in the next two to three years in a big way because it's quick and easy, and social media and influencers are now linked to shopping.
"The other thing is influencers. Here we still see people as influencers but in China, more and more young people are not interested in seeing a person, they prefer to see a 3D virtual influencer. Virtual influencers, AI and the metaverse are being used a lot in China and I think we're starting to see that here but it's in the early stages."
Read more Q&As with retailer leaders and founders, including: