eBay has launched the Better Than New Homeware Hub to encourage shoppers to consider more sustainable options for their home.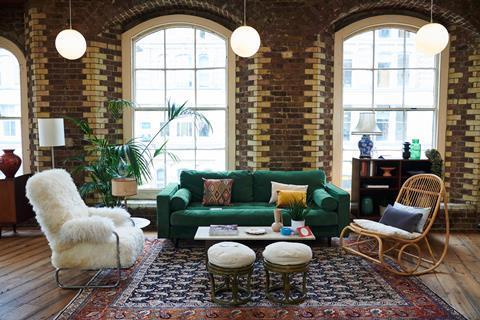 The new hub features vintage, refurbished and repaired pieces that can help shoppers save money as well as being environmentally friendly.
This comes as research from eBay UK reveals that the average person looks to refresh their home around three times a year, while 14% of those surveyed said they are buying more second-hand furniture than two years ago.
Pre-loved home and garden purchases on the marketplace over the past year saved 6.5 million kg of waste going to landfill as more shoppers turned to second-hand products.
eBay's research also showed that nearly half of those surveyed said saving money was the main reason they buy second-hand furniture, while 37% do it for environmental reasons and 35% say second-hand furniture is more unique.
eBay UK head of home and garden Rachel Miles said: "In a similar vein to the way we've celebrated pre-loved fashion through our partnership with Love Island, we're now turning our attention to help 'slow down' fast furniture by demonstrating the style, value and environmental benefits of second-hand furniture and home accessories available on eBay.
"This new hub places a much-needed spotlight on the impact fast furniture is having on our planet and showing shoppers there's a better way to refresh the home without creating more waste.
"Customers will be able to find a wonderful assortment of items from sofas to lighting with lots of character that support the fight against fast furniture and correct existing perceptions around affordability."