eBay UK is launching a training programme to help small businesses cut their carbon footprint in day-to-day operations.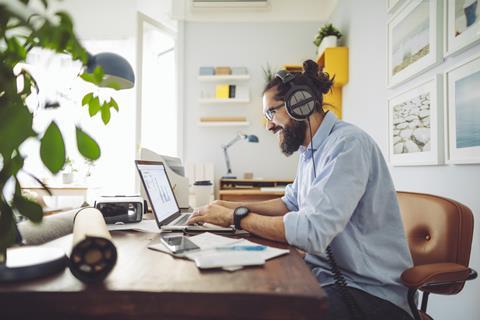 The Carbon Academy will be delivered in partnership with climate solutions organisation Climate Partner and features a series of interactive training modules designed to provide businesses with the knowledge and skills to tackle their carbon emissions.
The training will cover seven modules including climate action in three essential steps, climate strategies for businesses, carbon accounting, carbon reduction, circular economy, carbon offsetting and communicating climate action.
Businesses will be able to access Climate Partner's carbon impact report at a discounted rate, which breaks down the impact of products sellers have on the marketplace and gives advice to reduce it.
The marketplace is hoping to reach its community of over 200,000 sellers and the programme is available through eBay's online academy.
The news follows eBay's launch of its sustainable homewares hub, which features pre-loved furniture.
eBay UK general manager Eve Williams said: "Most small business leaders know that reducing their carbon impact should be a priority; becoming a more environmentally conscious business will ultimately help all businesses to become more commercially sustainable in the long run. But in reality, when you are a small team it can be really difficult to know where to start and to navigate some of the jargon.
"The Carbon Academy has been designed for small and medium businesses to help them overcome these challenges by providing practical guidance and bitesize modules to get them started on their climate action journey.
"Small businesses have the potential to make a huge impact. After all, 99% of businesses in the UK are SMEs, so they have a critical part to play when it comes to reducing carbon emissions.
"We see our role as an enabler, to support small businesses to build the skills and knowledge they need to take action. We all know that driving the change we need to see in our economy is going to take all of us and with over 200,000 small businesses using eBay in the UK alone, we can drive significant impact."