Gen Z, who have never known a life without social media or iPhones, will make up almost a third of the global population this year. Does your brand really know how to market to them?
Meet Chloe, aged 16 with the world at her fingertips; she's not experienced life without Facebook or the internet. As your average Gen Zer – someone who was born in 1996 or later – she is an increasingly powerful consumer; the group will make up 32% of the global population this year.
Chloe is tech-savvy – as a digital native, she learned to swipe before she could talk – and is never really offline. In fact, she spends more than 10 hours a day engaging with online content.
Despite this, she is fiercely protective of her online data and even has a fake Instagram account so would-be employers can't find her on social media.
Chloe cares about the environment. She's vegan and buys brands based on their ethical credentials. However, she is also a child of the financial crisis and no factor will drive her to buy more than a hefty discount.
But how do you reach Chloe? Where does she spend her time and what type of marketing does she react to?
Where to find her?
Platforms such as Snapchat and Instagram are increasingly how Chloe and her friends communicate, and she is also glued to YouTube and, like the 70% of her peers, she watches two hours of videos from the site each day.
Therefore retailers should refocus their marketing efforts to these platforms.
Make-up etailer Beauty Bay head of brand Holly Stewart says: "Gen Z spend the majority of their screen time on social media. They actively search for make-up looks they want to recreate, seek out product recommendations from influencers, and engage with brands on both product and entertainment-focused content.
"They want to engage with experiences and content that enrich their lives, and in turn they want to feel like buying into a brand or a product will create a moment that can be captured and boasted about."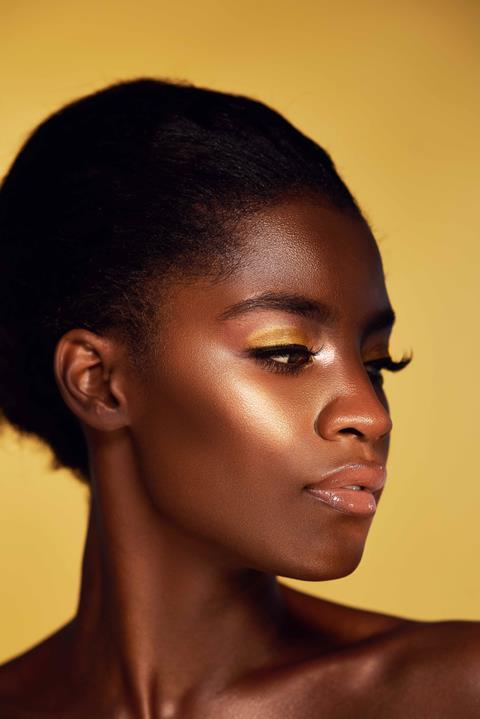 WhatsApp is another channel where Gen Z communicate, and brands such as Missguided are starting to integrate it into their marketing mix.
Missguided digital marketing director Nick Bamber says: "Through email or onsite we'll ask: 'Do you want to join our WhatsApp group to learn about offers or content on Missguided?' It's not huge for us but it is worth doing."
Bamber says brands must give Gen Z a choice of channels over which to communicate.
"Some customers don't want to get Missguided comms in email, they'd rather get it in WhatsApp, some would rather get it through push [notifications]. It's about giving them the choice," he says.
When it comes to email, which has been central to most retailers' marketing strategy over the past decade, this is not as important to Chloe and her generation.
Whereas 43% of millennials prefer email marketing compared with 29% who prefer social, Gen Z are the opposite, with 34% choosing social, compared with 33% who like email, a report by Vision Critical showed.
The retail director of a young fashion brand says: "Teenagers don't use email. They have an email address because they know they need one to register for things or to shop online, but they don't open emails."
However, Bamber insists Gen Z shoppers will read email if it contains relevant content.
"We've learnt that as and when the email content is relevant to her, the open rate has been as good as it has been for many years and as good as other businesses with other demographics," he says.
What content works?
But what makes content relevant to Chloe and her peers?
A survey from global student community Campus Society found the most important factor for good brand communication was sharing relevant offers and discounts.
Bamber agrees that Gen Z are very price-conscious. "It's very important to be in the place that 'she' looks for discounts. You see Missguided doing a variety of different discount coupons and it's important because she's looking for them."
"Content needs to create an authentic connection with Gen Z. They want something they haven't seen anywhere else"

Tia Castagno, Vizeum
The next important factor for the students surveyed was the frequency of communications followed by how exciting the content shared is.
When it comes to frequency of communication, media agency Vizeum's managing director and global head of innovation Tia Castagno says as long as you give Gen Z content they are interested in, they can be contacted as regularly as brands would like.
"You can engage with them every day, so it really depends on what that exchange of time and engagement is about," she says.
Gen Z are passionate about exclusive content and don't like marketing to overtly "sell" a product, says Castagno.
"Content needs to create an authentic connection with Gen Z. They want something they haven't seen anywhere else and that either teaches them a skill or shows them something that they're really passionate about," she says.
Social skills
"It's about listening and learning from your community, ensuring that the creative mirrors the content they already engage with from their peers. It's all about maximising the 'in real life' moments and being super-responsive to live trends and conversations they are already engaging with."
Stewart advises that brands keep content native to the platform retailers are communicating on. "For example, utilising Instagram Stories fonts gives an organic feel," she says.
These social communities can be brought to the physical world. In January, Missguided launched its Hangover Club, a pop-up discount shop that visits the university that receives the most votes on a social and online poll.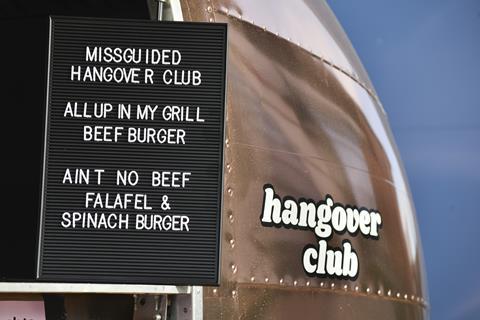 Any student who follows the brand on Instagram is given access to the pop-up shop that sells items from between £3 and £10. The event attracts queues of people but Missguided offers free food from its 'BUR GRL' burger van to keep shoppers happy while waiting.
Working with social media influencers is an increasingly important part of the marketing mix for retailers targeting Gen Z. This is something that young fashion etailer Boohoo champions itself on.
Boohoo Group, which also owns Nasty Gal, Pretty Little Thing and Boohoo Man, has a combined Instagram following of nearly 21 million users and uses influencers and bloggers, sports stars and reality show royalty to promote ranges via social platforms.
Castagno says Gen Z almost see influencers as the friend next door that they want to emulate.
"They find them very relatable. They see how, without any media support, they've created a brand for themselves," Castagno says.
However, she acknowledges this is not true of all influencers but says those that will promote any brand that pays them are "very quickly seen through".
Shoppable content
Gen Z increasingly want content, be it on Instagram, Facebook or their favourite blog, to be shoppable, says Castagno, who explains this ties into how Gen Z are actually shopping.
"There's not a time in the day or a day in the week that is for shopping. It's more integrated within their lifestyle," says Castagno. "Whether they're on social feeds, reading news or discovering new brands and trends, shopping must very, very subtly feed in to that ecosystem without being intrusive.
"Shopping will almost become part of that ecosystem rather than there being a destination."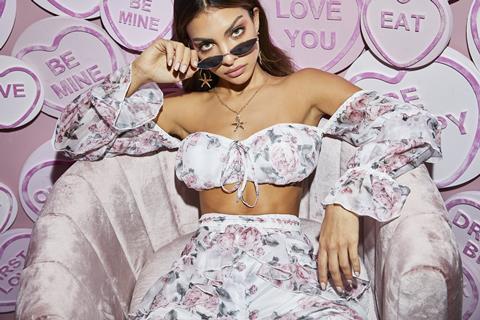 Fenty Beauty, Missguided, Boohoo and Asos are all leading the way when it comes to generating this type of shoppable content. Each brand shares Snapchat posts of new outfits, Instagram photos of the latest trends, video content, targeted discounts and experiential offerings.
Giving the added option of 'click to buy' drives Gen Z to purchase then and there.
Amazon has gone one step further and has teamed up with Snapchat to trial a snap-and-shop function in its app. Users can scan a physical object or barcode using Snapchat's camera and be shown that item or similar ones on Amazon along with its price, a thumbnail image, average review score and Prime availability.
With one tap, users are sent to Amazon's app or website to buy it.
Marketing to the conscious consumer
As a more ethical and conscious generation, marketing aimed at Gen Zers needs to match those values.
However, Castagno says these days there are so many ethical brands that this is no longer the point of difference it once was for retailers. "It's a common denominator that you almost need to start from and then build on that."
Meanwhile, Gen Z crave authentic content rather than slick ad campaigns, and an unrealistic image of perfect models is no longer wanted.
Asos stopped airbrushing its swimwear and lingerie models in 2017 while young fashion etailer InTheStyle pledged to stop retouching all of its images in a new marketing campaign led by Dani Dyer, winner of reality TV show Love Island.
How to measure success
As the way retailers market to shoppers changes so do the metrics of success. PR agency Seen Group's chief executive, Michelle Boon, says marketing campaigns are no longer measured by media reach and instead success can mean "driving queues for brand experiences, creating groundswell, social media buzz and driving positive product reviews".
Boon says brands now aim to "create communities" that engage with each other as much as they do with the brand because this makes consumers feel included and can result in real, unfiltered feedback.
"This is one of the most powerful insight tools that brands can use to understand what the young consumer really wants and feels"

Michelle Boon, Seen Group
She says: "This is one of the most powerful insight tools that brands can use to understand what the young consumer really wants and feels."
Castagno, who works with brands such as Vice, Burger King and Shop Direct, thinks marketing success can be measured on brand power and customer loyalty.
"For me, success can be measured on whether you manage to build a real tribe around your brand rather than how many ratings you can buy and how many people you're reaching. Think of a brand like Supreme and the fact that when it does a drop it has a queue outside of the shop that goes three times around the block from hours before, if not the night before."
Whether retailers are using social influencers or WhatsApp messages, no one can deny that a long queue to get into store remains a solid sign of successful marketing.
Find out more
Download our Generation Z: The shopping and work habits of retail's chief disruptors report, in partnership with Profitect, to find out:
Gen Z's shopping, technology and social media habits
What influences them to choose a retailer and make a purchase
How to create successful strategies to target this demographic
How to engage Gen Z as part of the retail workforce