Luxury fashion brand Burberry has reported a "strong financial performance" that saw a rise in full-year revenue and sales.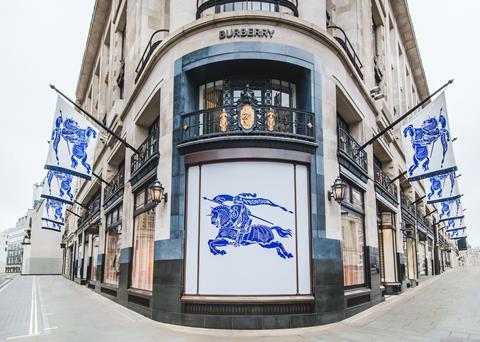 Revenue increased 10% on a reported basis, with store sales rising 7% for the 52 weeks to April 1, 2023.
Gross profit rose by 9% to £2.1bn. Strong performances were recorded in its outerwear and leather goods categories with sales up 7% and 12% respectively.
Store sales across all of its markets increased, with Asia Pacific rising by 2%; Europe, Middle East, India and Africa 27%; and the Americas 3%.
The retailer also opened 60 new stores and "reorganised its supply chain, merchandising, and digital operations" under new leaders.
The group maintains its financial year 2024 and medium-term targets and expects an increase of £70m in revenue and £40m in adjusted operating profit in 2024.
Burberry chief executive Jonathan Akeroyd said: "I am very pleased with what we have achieved this year. We have delivered a strong financial performance, supported by good progress in our core leather goods and outerwear categories, with revenue accelerating in the fourth quarter as growth rebounded in mainland China.
"Having appointed Daniel Lee as our new chief creative officer, we have refocused our brand aesthetic and brought his new creative vision to life with a campaign and runway show that have been very well received. At the same time, we have reorganised our supply chain, merchandising and digital teams under new leaders to drive our strategy forward.
"While the external environment remains uncertain, I am confident we can achieve our FY24 and medium-term targets as we focus on executing our plan to realise Burberry's potential as the modern British luxury brand."