Lidl UK is to debut its first ever nationwide TV advert tomorrow with a festive campaign for its premium range Deluxe, Retail Week can reveal.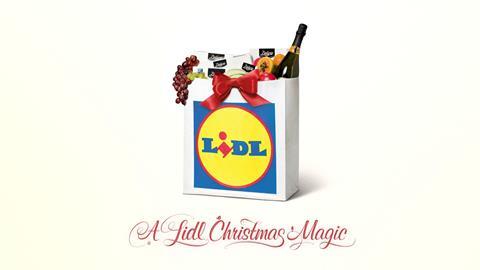 The advert will feature across a range of terrestrial and digital channels from ITV to Sky featuring its Christmas range which includes a whole cooked lobster.
The campaign focusses on the quality range set to a cover of the One Direction song 'All these Little Things'. It is a marked departure for Lidl which had previously taken a low key approach to marketing.
Lidl said it expects sales of the Deluxe range to increase by 50% this year to £63.8m.
Deluxe was originally trialled as a Christmas brand but was rapidly expanded in 2012 after sales of the brand increased by 100% year-on-year to £40.2m.
Lidl UK managing director Ronny Gottschlich said: "Our Deluxe products have proven to be our best selling, along with our Comte de Brismand champagne, which speaks volumes for what our customers want.
"We feel now is the time to fully showcase the quality of these products with the vast expansion of the range and the addition of many new fresh British products, including the Fresh Bronze Turkey. We've had a huge increase in the number of customers coming through our doors because people are realising that they don't need to shop anywhere else for Christmas."
Lidl UK signed its first advertising agency, TBWA, in February. The grocer has previously advertised on TV in Northern Ireland and Scotland.