King Charles' coronation is expected to cost online retailers £128m as people around the UK host parties or attend events.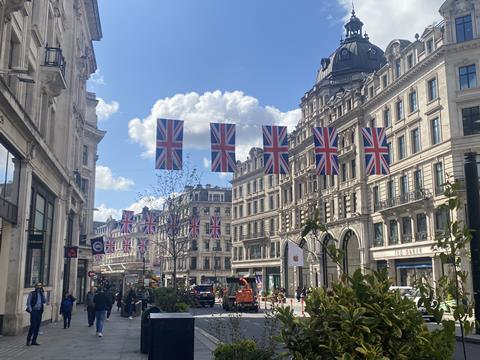 Online spending is expected to drop by 26.6% year on year during the coronation weekend, according to Adobe's forecast.
The research predicts the impact of ecommerce sales over the coronation weekend by taking into account transactions and trends seen in the year to date, as well as the effect of recent bank holidays on online retail.
This forecast shows the biggest year-on-year drop in online spending since the Queen's Jubilee last year, which saw a 34% drop compared with the same period in 2021.
Data from the most recent Easter bank holiday recorded online consumer spending down 15% from the 2022 Easter weekend.
Adobe digital insights lead analyst Vivek Pandya said "Bank holidays often drive a drop in online activity as people take holidays and take the opportunity to meet up with friends and family.
"This year, the extra bank holiday in May is expected to have a sizeable impact on online spending, despite the many coronation shopping events and offers from retailers."
For bricks-and-mortar retailers, shoppers are expected to spend an additional £1.8bn in stores.