Etail giant Amazon won the Heidrick & Struggles International Retailer of the Year Award having delivered a stellar performance across sectors.
Over the course of 2015, Amazon continued to be an unassailable retail force, the yardstick against which many other retail ventures are measured and the context in which wider industry trends are framed.
Amazon's ongoing impact on the retail industry continued at pace over the past 12 months as it took the fight to bricks-and-mortar retailers, booksellers and grocers alike.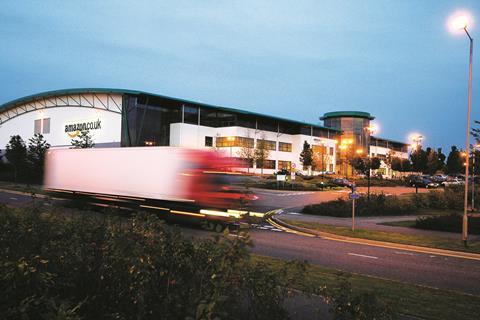 Its continued innovations at an international level influence how UK retailers think about the future of the industry here, and the development of its operations in this country continue to up the ante competitively.
It began the year with plans to expand its drone technology – despite hitting some roadblocks, Amazon received sign-off from the US aviation authority in March. Since Amazon began testing it, retailers varying from Alibaba to Walmart to comparative tiddlers have experimented with the technology.
US and UK advance
Delivery was another significant area of innovation for Amazon last year.
The etailer launched Dash in the US last April, an automatic replenishment service that allows shoppers to order more household stables such as laundry detergent with the click of a button. During the same month in the UK, it announced plans to offer nationwide same-day delivery.
On top of that audacious goal, Amazon began offering a one-hour delivery service to its London-based Prime customers.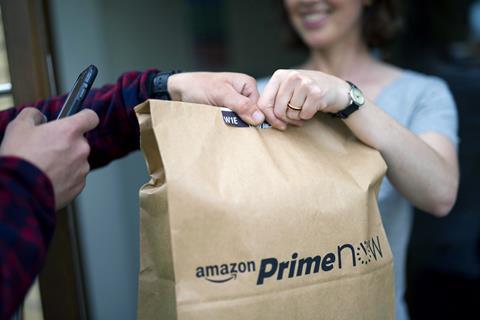 The online titan continued to expand the one-hour delivery services to other UK cities, including Birmingham and Newcastle, by November.
Amazon also launched its Pantry range in the UK in November, allowing customers to buy a range of 4,000 SKUs in the grocery and household category.
And in February 2016, Amazon ramped up its food business further when it struck a deal with Morrisons under which the latter will wholesale products to the etailer.
Physical debut
The original pure-play retailer also expanded its portfolio this year with a bricks-and-mortar presence. It opened its first physical bookstore in Seattle, US, in November.
There is speculation that the etail powerhouse plans to open 400 more bookshops across the US, but Amazon has not confirmed that.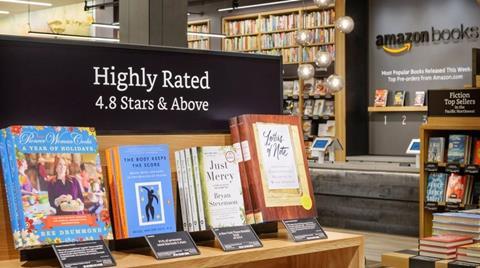 However, the possibility that Amazon might build a stores business after having such an impact on bricks-and-mortar retailers shows once again that it is able to think differently from the conventional agenda.
Regardless of channel, it is clear that Amazon will continue to take the fight to its rivals in the year to come.
Heidrick & Struggles
Heidrick & Struggles is the premier provider of senior-level executive search, culture shaping and leadership consulting services. For 60 years, we have helped our clients address strategic leadership talent issues that range from acquiring, retaining and developing human capital solutions in times of growth to turnaround, acquisition and integration.
Today, Heidrick & Struggles' leadership experts operate from principal business centres in North America, Latin America, Europe and Asia Pacific. Heidrick.com