Value retailer Tiger has today appointed former Body Shop director Xavier Vidal as its new chief executive.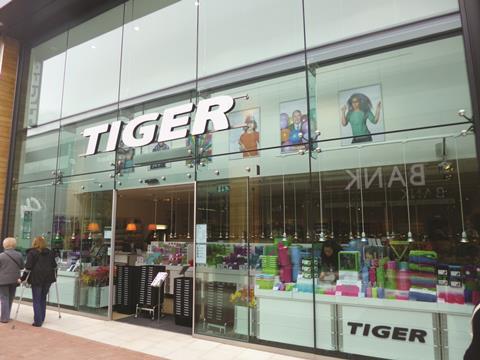 Vidal will succeed Christian Mariager, who will leave the firm to pursue a career as a non-executive board director.
Vidal, who is the former managing director of Europe, Middle East and Africa at The Body Shop, took up his new position today.
The board of directors of Zebra A/S, Tiger's parent company, said Mariager will remain at Tiger as a consultant over the coming months, in a move that Zebra A/S hopes will ensure a "smooth transition" during the change of management.
As well as his five years at The Body Shop, Vidal held previous positions at supermarket giants Sainsbury's and Tesco.
Ole Andersen, chairman of Zebra A/S, said: "It will be very exciting to start working with Xavier Vidal whose personality and experience make him a strong fit.
"Tiger will continue the last years' rapid store expansion, sales growth and simultaneous strengthening of the organisation.
"In that context, I would also on behalf of the board of directors like to recognise and thank Christian Mariager for his great contributions to Tiger's development the last years and wish him continued success in his new career."
Tiger opened 124 new stores in 2014, entering five new countries in the process. It now has 411 shops in 25 countries.