Sales growth is expected to be unspectacular this Christmas with just 3% growth in December forecast, a slower rate than last year, according to Mintel.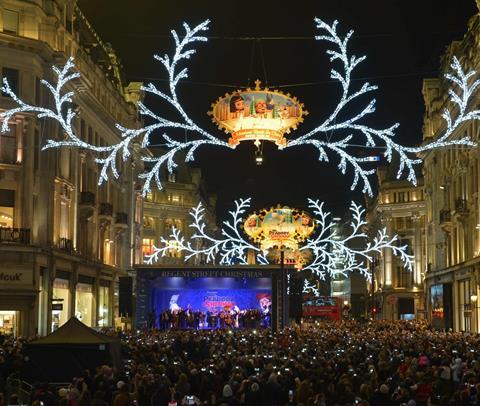 According to the Office for National Statistics (ONS), sales values surged 6.1% last December. Total sales are tipped to hit £36.5bn this December.
Mintel director Richard Perks said: "There are several reasons to expect value sales growth this Christmas to be unspectacular. Whilst consumer confidence has trended upwards there are signs of a recent faltering in this upward movement and the prospect of interest-rate rises is likely to prompt renewed caution among mortgage holders.
"Stores continue to dominate Christmas shopping – the large majority of December 2014 retail sales will be offline and even online, store-based retailers will take the majority of sales. But as in-store sales growth will be weak, internet transactions will be surging."
Online will account for 13% of sales over the month, or £4.7m. Sales from physical stores will only be up around 1.5% to 1.6% year on year.
A quarter of Brits are expected to shop online more this Christmas, according to Mintel.
Non-food retailers are tipped to experience 3.5% growth, while food sales are expected to rise 2.5% over the month. Low inflation in food prices, in part the result of the grocery price war, will be "a depressing force for value growth" in the grocers sector at Christmas 2014.
Perks said that non-food retailers could benefit from shoppers moving away from larger supermarkets. "Fewer non-food purchases, including impulse buys, will be made from grocery superstores. So non-food retailers, such as specialists in clothing or beauty and department stores, will have greater opportunity to snap up these purchases," he said.