Kingfisher has reported flat sales as wet weather dampened demand for seasonal products like barbecues and garden furniture.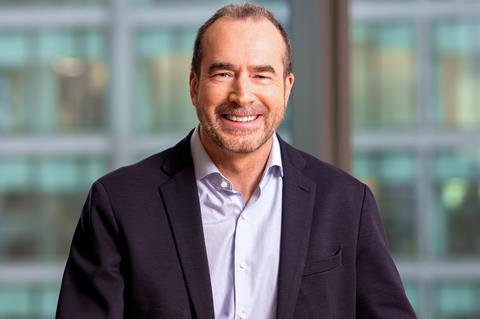 Total sales were relatively flat as they inched up 0.8% to £3.3bn on a reported basis during the first quarter to April 30, 2023.
Like-for-like sales declined by 3.3%. The core and big-ticket categories, which make up 82% of sales, were down 1.3% whereas seasonal categories making up 18% of sales declined by 11.3% due to weather conditions.
However the home improvement retailer said trading since early April had shown "improvement" in seasonal sales and it expected to report adjusted profit-before-tax of £634m for full-year 2023/24.
Screwfix sales increased 6.6% on a reported basis but B&Q's sales dipped 1.5%.
Total ecommerce sales grew 4.7% with B&Q's marketplace growing to reach 27% of the retailer's ecommerce sales in April.
Kingfisher chief executive Thierry Garnier said: "As we move through our key trading season, we are pleased to see that sales in our core and big-ticket categories, which make up over 80% of our total sales, are showing continued resilience. The unusually poor spring weather in the UK and France affected our seasonal sales in the quarter, impacting demand for items such as garden and outdoor products.
"We have, however, seen an improvement in trading since early April and anticipate a release of some pent-up demand as the weather continues to improve. Our inventory remains healthy and, in aggregate, is reducing in line with our expectations.
"We continue to execute our strategy at pace, making good progress across all our key priorities. Screwfix is trading well and seeing particularly strong demand from trade customers with total sales up 6.5%. The business continues to drive its store expansion plans in the UK, Ireland and France. Ecommerce sales were another highlight in the quarter, up 4.7%. One of the drivers of this is the continued success of B&Q's marketplace, which reached 27% of B&Q's online sales in April, a year after its launch.
"Across the group, we are maintaining a sharp focus on competitive pricing, while balancing inflationary pressures. With the continued easing of raw material prices and freight costs, we expect to see lower product cost inflation in H2.
"We are comfortable with market expectations for the business this year and confident in delivering growth ahead of our markets, strong cash generation and higher returns to shareholders over the medium term."