Homebase is parting company with two of its top executives only three months into the reign of new managing director Echo Lu.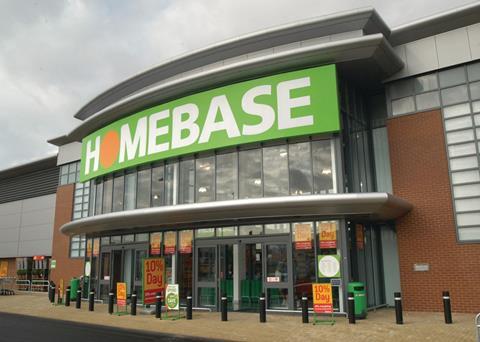 Homebase's marketing director and retail operations director are to step down
Departures will give new boss Echo Lu chance to make appointments
DIY sector faces market challenges
Marketing director Jo Kenrick and retail operations director Graham Heald are leaving the DIY specialist, Retail Week has learned. Both sit on Homebase's six-strong executive board.
The departures will provide Lu, an ex-Tesco executive, with the opportunity to stamp her mark at the top of the DIY specialist after she was parachuted in to turn around the retailer.
Heald will leave in August after three years at the Home Retail-owned business while Kenrick, who joined Homebase in 2011, will exit "towards the end of the year", according to an internal memo seen by Retail Week.
The memo said that Kenrick was leaving to "pursue a non-executive career path and to become more involved in her interests outside the corporate world of work".
A separate statement said Heald is departing to "pursue new opportunities".
Homebase has already kicked off the search for successors to Kenrick and Heald. Both were hired under the tenure of Paul Loft, who left after 12 years running the retailer following a review of the business last October.
Turnaround plan
Homebase is seeking to transform its business amid tough market conditions as young people turn away from DIY.
The retailer is in the midst of a three-year productivity plan designed to streamline it by the end of the 2018 financial year.
Homebase's total sales fell 0.7% to £1.48bn for the year ending February 28, but operating profits rose 5% to £19.8m.
The turnaround plan involves shrinking Homebase's estate as it closes one in four of its stores. A source said that Homebase is also reviewing its cost base, which could pave the way for a reduction in headcount at head office. Home Retail declined to comment on any cost cutting.
Verdict associate analyst Duygu Hardman believes the retailer should appeal more to women and younger consumers through a stronger online focus and more accessible store formats to revive sales.
Hardman said Lu can cut costs through renting "unprofitable space" in stores to third parties.
Rival DIY retailers are also facing the market challenges under new leaders. B&Q is bringing in Michael Loeve as its new boss in September and Veronique Laury taking on the top job at B&Q owner Kingfisher.