US pharmacy giant Walgreens has acquired a minority stake in beauty subscription business Birchbox and will trial selling the beauty etailer's range in-store.
Walgreens will launch a curated Birchbox shop on its ecommerce website and pilot selling the beauty box business' product in 11 of its stores, with rollout slated for December and early 2019.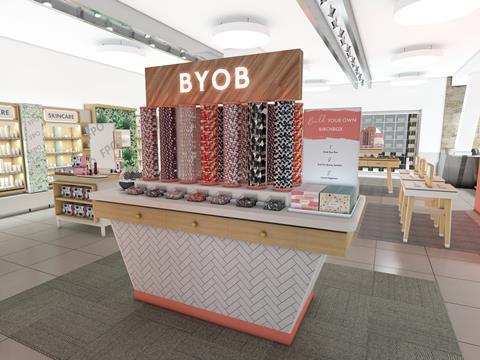 The bricks-and-mortar trial will give Birchbox a dedicated space in Walgreens selected stores selling products from more than 40 brands with trained beauty consultants.
Shoppers will be able to buy individual products as well as build their own Birchbox from product samples or subscribe to the subscription service.
Walgreens president of operations Richard Ashworth said: "Our customers want to shop the most sought-after brands in a welcoming and accessible environment, and the addition of Birchbox to our growing beauty offering is a big step in delivering on our promise to differentiate and elevate the beauty experience at Walgreens.
"This collaboration will help enable Walgreens to continue to strengthen our beauty offering and build our prestige portfolio."
Birchbox chief executive and co-founder Katia Beauchamp added: "In Walgreens, we have found an exciting partner that supports our mission of reaching an underserved customer who doesn't prioritize beauty.
"Walgreens is deeply committed to beauty and shares our vision for a different type of retail experience – one that is holistic, seamless and designed to help shoppers make informed, confident decisions. Together we will continue to evolve the integration of our physical and digital shopping experiences."