The Hut Group has recorded another year of swelling sales and profits – Retail Week speaks to boss Matthew Moulding about how it has done it.
As the beauty and wellbeing etail group, which owns brands ranging from beauty box subscription service Lookfantastic to luxury cosmetics label Illamasqua, posted an impressive 31% uplift in full-year EBITDA to £91m, bolstered by a 24% rise in group sales to £916m.
While many a retail boss might underplay the work that goes into delivering that kind of result, Moulding takes a more straightforward approach.
"There's nobody going to give us a jot of sympathy and I'm not asking for it, but it isn't easy"

Matthew Moulding, The Hut Group
"There were plenty of months last year when it was just a world of pain – this year has been really good so far but there have also been parts that have felt bloody horrendous," he says.
"We've got no complaints, there are people out there, high street retailers, with real problems. There's nobody going to give us a jot of sympathy and I'm not asking for it, but it isn't easy. Everyone thinks you rock up for three-hour days and it couldn't be further from the truth – it's bloody hard."
However, that blood, sweat and tears have paid off – and then some – for the etail group, which created 1,500 new jobs during the year, taking its overall headcount to over 5,000, and secured a $1bn (£795m) banking facility to support investments across beauty, technology and infrastructure.
How has Moulding delivered these results and what are his plans to continue to drive momentum?
Big up beauty
The Hut Group owns a plethora of brands across wellness, fashion and lifestyle ranging from MyProtein to Coggles – but Moulding says it is the beauty portfolio that has driven the group's annual growth.
"Beauty has been by far the strongest performer and the majority of the business for the first time," says Moulding.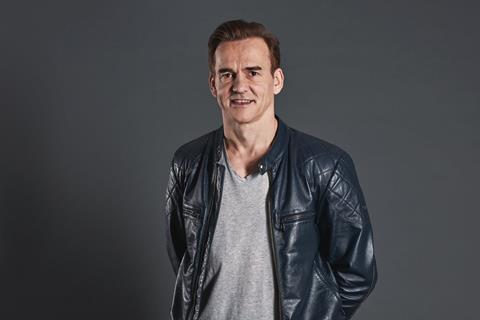 However, he is keen to stress that this impressive performance has been powered by the existing brands across The Hut Group's portfolio, rather than by some of its more recent acquisitions like luxury haircare brand Christophe Robin, Glossybox and Illamasqua.
"We get loads of profile for acquisitions, but it contributes near-to-nothing in the first year or two. This year we spent £110m on a couple of acquisitions but it will contribute less than 1% to revenue this year and 1.5% next year. You're taking decisions for the business that will contribute value in five years out – they have negligible impact in the early stages."
Of the retailer's impressive sales growth, 59% came from its own-brand portfolio, driven by skincare brand Espa and beauty etailer and subscription box service Lookfantastic – which Moulding says is "14 times the size it was when we bought it [eight years ago] and growing at its fastest ever rate".
The group's impressive beauty performance was also driven by third-party beauty brands such as L'Oreal and Estée Lauder, the latter Moulding says recorded a "fantastic performance and stunning numbers".
"We are focused on getting brands direct to consumers everywhere in the world and we have some fantastic brand partnerships in which we do that," he says.
Top-class technology
It's not just beauty brands to which The Hut Group offers a helping hand online.
The retailer has a burgeoning technology licensing division, which Moulding likens to "an Ocado-type model".
Current clients include FMCG titans Nestlé, Unilever, P&G and Johnson & Johnson. The retailer is also working with Gilette as part of its "fightback against online subscription businesses".
"We can operate in every country in the world and do, so the typical licensing we would do is handle their ecommerce operation from end to end," says Moulding.
"If we flip our attention to just the technology side then that won't be good for the rest of the group"

Matthew Moulding, The Hut Group
He explains that the retailer can license everything from the provision of technology services to payments, hosting logistics and even marketing.
However, he stresses this aspect of the business will continue to be a side-hustle alongside its core operation – albeit a very profitable one.
"The platform side will only grow as fast as we allow it to because we have other projects on the go that benefit the core business. If we flip our attention to just the technology side then that won't be good for the rest of the group, so it's unlikely that the technology side can be the main growth driver in revenue and profit terms," he says.
Because of this, Moulding says The Hut Group is very selective about who it partners with on the licensing side of the business.
"We only deal with the big boys because we have other stuff to be doing [in our core business]" he says.
"But it is growing really well and it's a proof of concept on all of our technology."
Silent investment
The Hut Group has put its beefed-up banking facility to good use by acquiring several new beauty brands and, most recently, a 12,000 sq ft listed space on Manchester's busy King Street, which was formerly a Jamie's Italian.
Moulding, who admits he pounced on the chance to snap up the space because he "really liked the building", says he is still workshopping the best way to utilise it.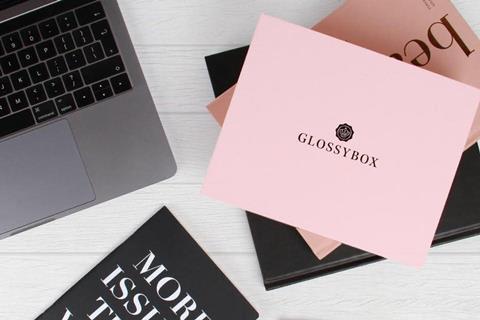 However, he is keen to stress it is unlikely to operate as a traditional retail space and is more likely to be an experiential space, which can double up as a marketing tool for influencers to see products and create content.
"Being brutally honest, I'm not bothered if it doesn't sell a single product – it'll be based around an experience that we will bring to marketing people and influencers to bring to life what we are actually doing," says Moulding.
Indeed, Moulding is keen to emphasise that the investments that will have the most dramatic impact on The Hut Group's continued growth trajectory are the ones that haven't made headlines.
"All the silent investing we do – whether it's recruiting 2,000 people or building new [head offices] and logistics centres, are aimed at building a bigger motorway," says Moulding.
He says the day-to-day work and incremental gains in website speed are some of the business' most "massive initiatives", as is ensuring payments, translation and delivery across its international portfolio are punching their weight against local rivals.
"There are countless initiatives across every touchpoint of the business that require real investment, focus and energy to make happen and those are what drive the growth. When you see us go out and spend £100m on various [brands] that's just thinking ahead, it's irrelevant to today," says Moulding.
An ability to create a market-leading experience online, combined with the foresight to invest in the brands and technology that will drive momentum in years to come, mean The Hut Group is unlikely to end its winning streak any time soon.