Waitrose will create 2,000 new jobs this year as part of the upmarket grocer's ambitious store expansion and opening plan.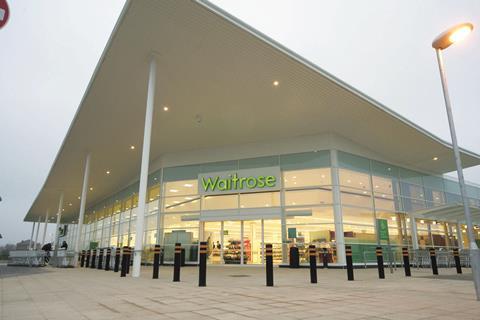 The additional staff, which would equal the number of new workers the retailer employed in 2014, will be taken on in new and extended shops as well as in a new ecommerce grocery depot.
Waitrose aims to open 14 shops across the UK from spring this year, seven supermarkets and the same number of little Waitrose convenience stores, as it bids to mount a challenge to the big four.
The retailer has already opened two new shops this month in Egham and central London, taking its tally to 336 shops in England, Scotland, Wales and the Channel Islands, including 60 convenience branches.
Waitrose will also relocate its Horsham shop to a new site that is double the size, and will also extend two existing branches in Saffron Walden and Bayswater.
"Last year many of our new branches received than more than 10 applications for every vacancy"

Nigel Keen, Waitrose
The improvements and additional stores, which include new supermarkets in Wollaton in Nottinghamshire, Bagshot and Guildford in Surrey, Basingstoke in Hampshire, Oxford and London's King's Cross, will add almost 230,000 sq ft of selling space to the retailer's estate.
It also plans to add a little Waitrose in Heathfield, East Sussex, alongside a further six convenience shops in new locations across the Southeast.

Waitrose will also create additional roles in its distribution department in order to service its expanding number of branches, with a new ecommerce grocery depot due to open in Coulsdon, south London, this March.

Waitrose director of development Nigel Keen said: "Our expansion story continues as we take the brand to more customers and invest in our omn​i​channel approach.
"Last year many of our new branches received than more than 10 applications for every vacancy, so we're delighted to be able to create an additional 2,000 roles in 2015."