Waitrose delivery drivers could become a lifeline for vulnerable customers after the grocer launched a scheme to help them remain independent.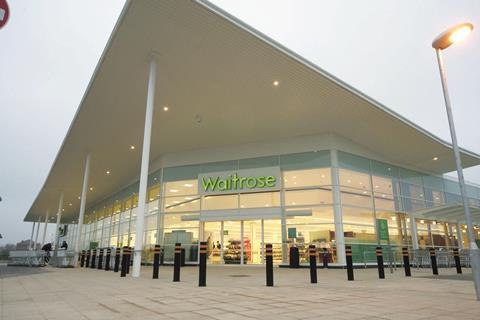 Waitrose scheme allows customers to register 'secondary contact'
Emergency contact will be called if there is no answer when groceries are delivered
Project hailed as 'vital' by charity bosses
Vulnerable people who receive food deliveries from the upmarket grocer can now register a relative's telephone number with the retailer, which will allow drivers to raise the alarm if there is no answer at the door.
Waitrose customers can now register a 'secondary contact', such as a relative, neighbour or carer, when ordering their groceries online. The emergency contact will only be called if a delivery driver is "unable to get a response from a customer attempting to deliver their shopping."
The grocer hopes the scheme "will provide reassurance to both customers and their families while also helping elderly or disabled people to remain independent for as long as possible."
Waitrose community, sustainability and ethical sourcing manager Tina Varns said: "Our branches already provide assisted shopping for those who need help in-store but this scheme goes one step further by supporting those who may be reliant on online deliveries.
"We want all of our customers to enjoy a safe and comfortable shopping experience and we hope that the secondary contact option will provide added reassurance for our customers and their families and friends."
The scheme has been welcomed by charities, with almost 4 million people over the age of 65 now living in the UK.
Contact the Elderly chief executive Mary Rance said: "At Contact the Elderly we fully encourage independent living and believe the secondary contact programme will be a vital addition to Waitrose's existing services for vulnerable adults.
"As a charity supporting thousands of older people who live alone, it is reassuring to know that through this programme Waitrose drivers are able to act as an extension of the local community and help people remain independent for as long as possible."