Workers across a further nine Tesco distribution centres have voted to strike the week before Christmas alongside staff at Antrim, Belfast, Didcot and Doncaster.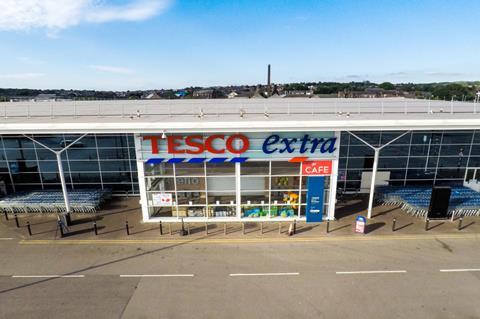 Widened strike action in the run-up to Christmas by Tesco distribution centre staff follows a vote by 5,000 members of the grocer's workers' union Usdaw, which saw 73% and 84% of staff support industrial action across two ballots.
As a result, Tesco workers across nine further sites in Daventry, Goole, Hinckley, Lichfield, Livingstone, Magor, Peterborough and Southampton have joined the existing strike by four other warehouses and rejected Tesco's 4% pay increase, which they argue is below inflation.
If the strike action goes ahead, more than half of Tesco's 22 distribution centres will be impacted.
Staff at these warehouses plan to walk out from December 20 until Christmas Eve if Tesco does not improve its pay offer.
Usdaw national officer Joanne McGuinness said: "Retail distribution workers are key workers who delivered essential services throughout the pandemic, which delivered a 16.5% increase in profit for Tesco for the first half of this year.
"These workers deserve a decent pay rise as their reward for what they have done and continue to do day in, day out; couple that with the rising cost of living and inflation running at 6%, the company needs to do better."
Tesco said it has "contingency plans in place to mitigate any impacts" from proposed strike action and argued that its pay offer was already "one of the highest awards made within our distribution business in the last 25 years".
McGuinness said that Usdaw is ready to reopen negotiations to avoid "industrial action and possible stock shortages in stores in the week before Christmas."