The worst offending supermarkets in complying with the government's code of conduct over supplier treatment have been revealed in a new survey.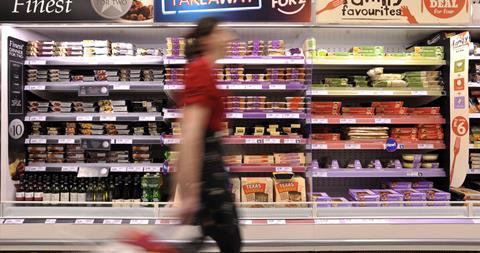 The YouGov poll, commissioned by the Groceries Code Adjudicator (GCA), found 31% of suppliers thought Tesco "rarely" or "never" complies with the code. Just over half (54%) of the 1,145 surveyed said Tesco "mostly" followed the code, while 15% said it did it "consistently well".
Morrisons also fared badly, with 30% of suppliers surveyed revealing that it "rarely" or "never" followed the code. Iceland came bottom of the list with only 6% of suppliers saying it followed the rules in dealing with suppliers "consistently well".
The issue of grocers' treatment of suppliers has come under the spotlight after the GCA launched a formal investigation in February into Tesco over whether it has breached the supplier code of practice.
In the survey, published yesterday, Tesco also came top of the table for most number of issues raised by suppliers in the last 12 months. Of those that raised issues, 54% said it was about Tesco, followed by 26% for Morrisons and 15% for Asda.
The highest-ranked grocers for good practice in dealing with suppliers were Aldi, Waitrose and Marks & Spencer.
The survey, conducted between March 23 and May 1, involved 978 direct suppliers, 163 indirect suppliers and 41 trade associations.
Overall, the GCA flagged that the number of suppliers reporting Groceries Code-related issues in their dealings with the 10 large retailers in the last 12 months fell from 79% last year to 70% in 2015.
Adjudicator Christine Tacon said: "We still have some way to go in important areas but this is a clear sign we are on the right track. Suppliers are more aware of the GCA and its work and fewer now believe the GCA will not be able to do anything if they bring an issue to me."