Tesco is introducing a New York style deli-diner into its Osterley shop as part of its drive to develop compelling eating experiences in store.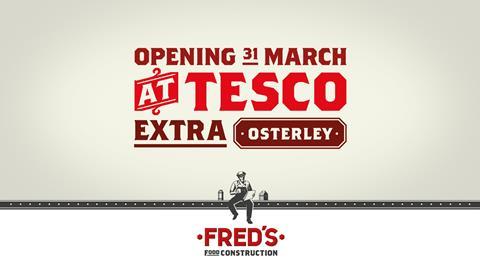 The deli, named Fred's Food Construction, will launch in the Osterley store next Monday and will serve sub sandwiches.
The introduction of Fred's follows Tesco's investment in family restaurant Giraffe and coffee shop Harris & Hoole. It has also launched carvery restaurant Decks in its Coventry store.
Tesco chief executive of new food experience Michael Holmes said: "We know Londoners love good food, but also love to be the first to experience new and exciting food concepts, so we're delighted to support Fred's Food Construction in bringing delicious New York-style deli sandwiches to our customers in Osterley. Whether customers are grabbing a sub or sitting down for a leisurely lunch with friends, Fred's provides the perfect mix of great food in a relaxed atmosphere that we think they'll really enjoy."
Fred's Food Construction has been developed by entrepreneurs Daniel Gestetner, founder of frozen yoghurt brand Yoomoo and an investor in swimwear brand Zoggs, and former Harrods restaurant director Paul Goodale.