Sainsbury's chief executive Justin King has hit out at the Government's plan to allow staff to surrender their employment rights in return for shares in their company.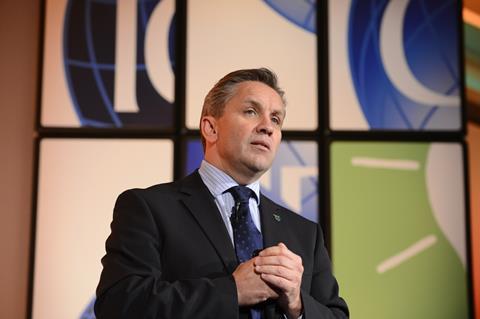 King said: "Trading employment rights for shares is not what we should be doing." He said the Government should instead make employment easier and reduce the cost of National Insurance.
King said the plan, unveiled by Chancellor George Osborne at the Conservative Party Conference to encourage enterprise, is targeted at small businesses which are "fearful of the cost of employing people".
"If you have ten employees then the cost of employing one more person is high but for big businesses it doesn't have the same impact," he said.
King said in a world where trust is low, "Government and business needs to be careful to demonstrate we are listening to customers".
He said he is well aware "Government has a problem balancing the books" but added: "If the Government believes it does have some money to spend, then it should look at National Insurance."