Ocado has reported its first full-year pre-tax profit after it revealed it was £7.2m in the black. Here's what the analysts say.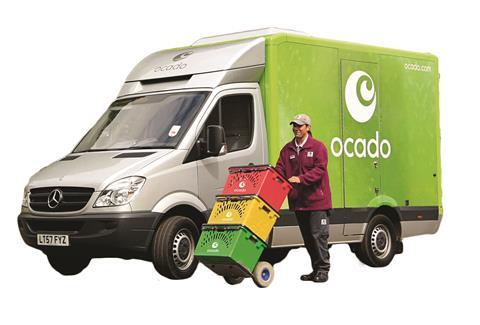 James Anstead, Barclays Insights
Ocado's full-year results can be taken either positively or negatively. The good news is that full-year EBITDA was slightly stronger than we had forecast, at £71.6m (vs £70.8m).
The more intriguing news is that the chief executive is saying that Ocado is targeting signing its first international partnership agreement in 2015. There is of course no guarantee this will happen, but this is the first time that the business has set itself any sort of 'timeline.'
From a more negative perspective, there may be focus on capex guidance and EBITDA expectations. Capex will be around £150m in 2015 – our current forecast is around £120m, but this is not a totally fair comparison as we had not included anything for the newly-announced distribution centre
Ocado is also pointing out two new expenses that consensus would not have incorporated before now – £2m to £3m related to a new joint venture with Marie Claire magazine and up to £5m related to work on the future international deals. These two costs add up to £8m – compared with company-collected full-year 2015 EBITDA consensus of around £89m.
Clive Black, Shore Capital
After 15 years of talking about EBITDA, Ocado can now speak of pre-tax profits. Yes, following a decade and a half of trying, Ocado has worked out how to deliver baked beans, ice cream, Jaffa Cakes and chipotle chillies without booking a bottom line loss. We welcome the passing over of this financial threshold by the group.
However, we may need to remain patient for Ocado to deliver material earnings per share, which stood at just over one penny in 2014, so that its stock price can be considered a sensible value in our view, never mind pay a dividend, which remains some time off. That said on a price–earnings ratio well in excess of 100 times, dividends are not at the forefront of investors' minds.
To be fair to Ocado, even taking into account its small relative size compared with the majors (sub £1bn of group sales), the business has delivered sound sales growth in this tumultuous market in our view – 15.3% gross retail in total, with revenues including fees with Morrisons (MRW, Hold at 188p) up by 19.8% (Morrison paid £45.1m in fees and recharges in full-year 2014).
More to the point, with margin collapsing around it, the group is finally delivering positive operational leverage and so rising EBITDA margins – full-year 2014 EBITDA margin was 7.5% (full-year 2013; 5.4%). Indeed, that EBITDA margin is now higher than its superstore peers, although the days of Ocado claiming structurally different margins and returns are long gone.
Andrew Wade, Numis
On pre-announced sales growth (retail +15.3%), Ocado has reported full-year EBITDA of £71.6m, in line with consensus and £26m up on full-year 2013 (£45.8m). This reflected the Morrisons deal (fees plus other income) but also a solid performance from the retail division, which saw double-digit percentage EBITDA growth.
This was achieved despite a net 40 base ppint reduction in gross margin and was underpinned by continued progress in the customer proposition (range, destination sites, non-food, LPP, delivery metrics), improving efficiency metrics, and strong active customer growth (+18%) despite an absolute year-on-year reduction in marketing spend.
Ocado has today disclosed that, during the period, it started to engage in "more detailed discussions with several parties" with a view to utilising Ocado Smart Platform to launch or grow its online businesses and, given this progress, it has targeted to sign its first such agreement during 2015.
Notwithstanding the short-term earnings impact, we are very encouraged by the progress on the modular solution and the confidence that a deal will be signed this year; we continue to believe that Ocado is uniquely positioned to leverage its market-leading IP to support Ocado Retail and develop partnerships with global grocery retailers looking for the best online grocery fulfilment solution.
Rob Joyce, Goldman Sachs
Ocado maintained guidance of growing sales ahead of the online grocery market. However, it highlighted two additional costs totalling £7m to £8m, which we do not believe are reflected in the Reuters consensus full-year 2015 EBITDA of £90m (£2m to £3m start-up costs on a beauty delivery business and £5m administrative costs relating to the development and negotiation of third-party platform agreements).
Ocado is targeting (but not guaranteeing) to sign an agreement to provide the Ocado Smart Platform to a third party during 2015.
In our view, delivering 15% growth with solid operating margins in this UK grocery market highlights the structural growth and operational leverage within Ocado's model. Announcements of new distribution centres and the target of signing another third-party online grocery solution deal we think confirm the strong growth and unique investment opportunity Ocado provides.
Ocado reports first annual pre-tax profit in its 15-year history
1

2

3

4

Currently reading

Ocado's first full-year pre-tax profit: What the analysts say

5

6