Co-operative interim boss Richard Pennycook has defended the complexity of the proposed new structure of the mutual.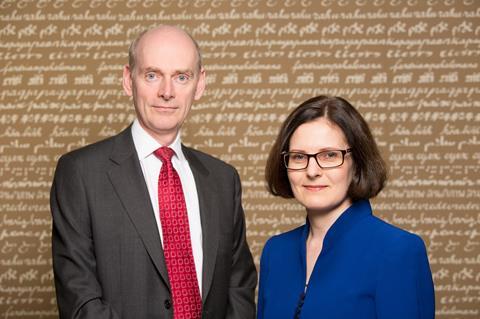 Pennycook said it is to be expected that an organization the size of the Co-op, which operates businesses including a grocery arm, funeral care and insurance, has a complex structure.
However, he believes the proposed structure will be "extremely effective".
The proposed structure includes a new board made up of elected Co-op members and also directors; a council to represent members; and a senate to be elected by the council.
New board
Pennycook said: "It's very rare you get to build a board from scratch but that's what we're doing. The council will be highly effective in holding us to account. It will have a very clear voice from the membership. That engagement will be highly effective."
The new board will be slimmed down from the current 18 to 11, and, contrary to Lord Myners' recommendations, will include three elected Co-op members, as well as an independent chairman, five independent non-executive directors, and two executive directors including the chief executive.
"The changes are essential and urgent. We're confident our members will accept them"

Ursula Lidbetter, Co-operative
Co-operative Group chair Ursula Lidbetter said the three elected members will go through a rigorous vetting process that elected members did not have to go through previously. She added that the elected members would bring "different skills to add to the debate in the boardroom".
She said all of the new board members will be tested against eligibility criteria including having a high level of business acumen, the "competencies to run an organisation of this scale and complexity", and a commitment to ethics.
Member vote
The Co-operative Group board and group executive have backed the proposals. They will be voted on by the members on August 30.
Lidbetter said it was "imperative" the members pass the proposals. She said: "The changes are essential and urgent. We're confident our members will accept them. But we don't take their votes for granted."
Pennycook, who initially joined Co-operative as group finance director in June 2013 before being appointed interim chief executive when Euan Sutherland quit in March, said it was "not appropriate" at this stage to think about whether or not he would take on the top job permanently.
But he insisted: "I'm not going anywhere. I have a permanent role which is chief operating officer, which I'm very much looking forward to doing."