The British Retail Consortium (BRC) is calling on the government to provide clarity for UK supermarkets on the Windsor Framework ahead of the October deadline.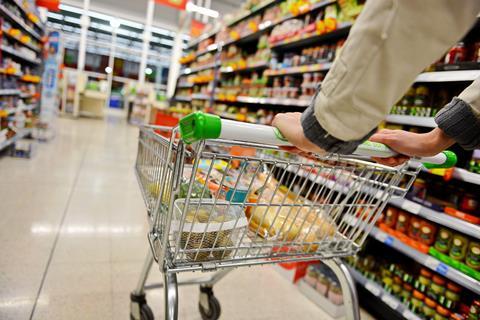 The framework, agreed by the EU and UK in February, was set out to ease post-Brexit trade between Northern Ireland and the rest of the UK.
Andrew Opie, food and sustainability director at the BRC, told a House of Lords committee that he expects the first guidance on labelling to be published in the next 10 days.
Labelling will determine whether or not businesses can trade in the green lane, which will be for British goods remaining in Northern Ireland and labelled 'not for EU', or the red lane, where goods can travel into the Republic of Ireland and the EU.
The Windsor Framework aims to reduce the amount of checks on goods from Great Britain to Northern Ireland by introducing these lanes at Northern Ireland ports.
Goods travelling through the green lane will not be checked, whereas red-lane items will be.
Opie said: "Labelling is one of the requirements of using the green lane, so if we don't know how to label the products then we shouldn't be using the green lane and would be subject to all the checks.
"You couldn't run a commercial supermarket by running all of their trade through the red lane – it just wouldn't work; the numbers wouldn't stack up."
He said supermarkets need "urgent clarity" as labelling changes take months.
Opie added that there are also concerns about moving food in a way that will be compliant, with some retailers already looking at what they could potentially send to Northern Ireland from October.
Glyn Roberts, chief executive of Retail NI, which represents independent retail in Northern Ireland, also stated that "so much more clarity" is needed for his members ahead of the deadline.