WHSmith chief executive Carl Cowling has said the retailer is positioning its travel brand as a "one-stop shop for travel essentials" after reporting a surge in profit and revenue.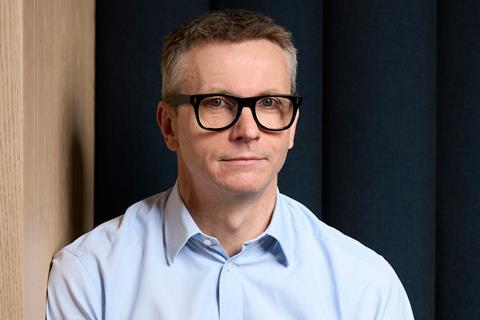 He told Retail Week: "I think there's still a lot to go after. So what we're doing with our brand in travel is we are positioning ourselves as a one-stop shop for travel essentials.
"Customers love having everything under one roof. Instead of going into our stores for magazines, there will be pain relief, deodorant, toothpaste, chargers for their devices.
The stationery and travel retailer posted a soaring group profit of £45m, up from £18m year on year, and a 41% rise in total group revenue to £859m.
Cowling said there is still more to do "in terms of rolling out product categories within our current store estate". One such example is in WHSmith's stores in railway stations across the UK.
"We're rolling out health and beauty ranges into eight of our largest rail stores over the summer," he said.
"We're also looking at our food ranges as we've expanded to sell food from M&S, Yo! Sushi and Crussh, and food sales are up 50% versus 2019."
Cowling explained that the format of having everything under one roof is proving successful across its stores at London Gatwick and Heathrow Airports.
The retailer will also be refitting its Birmingham Airport store in the summer to feature a full health and beauty range as well as a pharmacy.
One of the retailers' new propositions is its Curi.o.city brand, which opened its first stores in London Gatwick Airport in March.
With another Curi.o.city store added to London St Pancras in mid-April, Cowling says there is opportunity for growth there.
"It's early days and we're perfecting the range. I think there could be a strong proposition there because you have customers that like high-end souvenirs, localised souvenirs, niche stationery, and we're bringing this together under one brand."
As well as UK growth, WHSmith now has stores in 28 countries and is focused on developing its presence in these markets.
Cowling said: "In North America, we have 13% of the market and our plan is to get 20% of that market, and we're looking to double our US business in airports over the next four years.
"I think there are lots of opportunities for us to continue to do that in other countries like Italy and Germany, and continuing our expansion in Scandinavia – but that's not to say we wouldn't look at other countries as well."