Kiddicare's new owner, etail group Worldstores, has unveiled the retailer's plan to grab shares in the embattled maternity sector.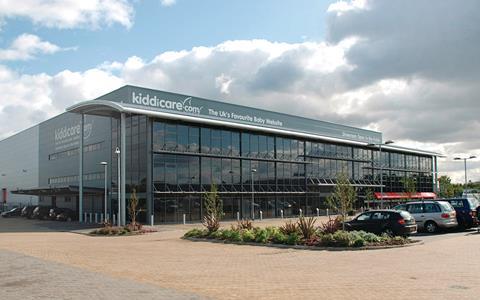 Kiddicare's new owner, etail group WorldStores, is convinced the retailer has a big opportunity to grab share in the embattled maternity sector and should break into profit in the first 12 months of its ownership.
WorldStores co-founder Joe Murray told Retail Week: "Some of the other players in the nursery sector are having a tough time and we see the category as up for grabs. We can help the next generation of mums coming through who aren't necessarily aspiring to shop where their mums shopped. Kiddicare is the perfect brand to steal a march."
WorldStores snapped up Kiddicare's online assets from private equity firm Endless last month along with its Peterborough flagship. Endless bought Kiddicare from grocer Morrisons.
WorldStores plans to introduce its existing credit offer to the Kiddicare business and is mulling further stores, despite observers blaming shop openings under Morrisons' ownership for its decline. Kiddicare's losses ballooned to £127.8m in the year to February 2.
However Murray said bricks-and-mortar stores are central to Kiddicare's offer.
He explained: "While the research process may be very strong online, people love the experience of spending a day with the grandparents-to-be at store.
"There's significant investment and we're prepared to make to take it to the next level. As we get that format right, there's no reason we might not look to open additional stores."
Murray said WorldStores will put "significant investment" into Kiddicare's Peterborough superstore.
WorldStores will also extend Kiddicare's offer to children as well as babies and expand the furniture category.
No redundancies are planned at Kiddicare and WorldStores intends to retain the retailer's Peterborough head office. However, it may move some of its own functions to Peterborough and plans to share the warehouse that Morrisons expanded when it owned Kiddicare with its Casafina business.
WorldStores is also investing in Kiddicare's online operation and will relaunch the website on its own platform before the end of the year.
WorldStores co-founder Richard Tucker said it aims to rebuild the "Kiddicare community" and is bringing back Kiddicare TV. It is exploring using celebrity endorsements and allowing customers to share their maternity experience on the retailer's website.