Waitrose has reported a welcome sales bump following the Chelsea Flower Show as sales of plants rocketed at the supermarket last week.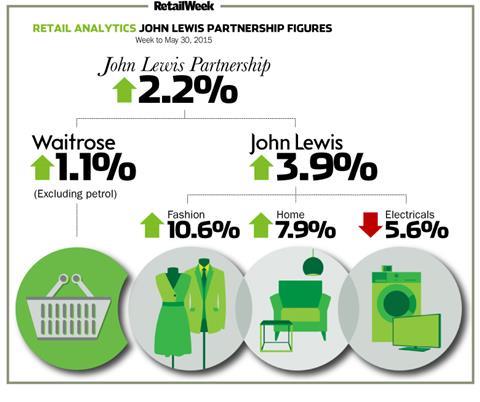 The retailer said it sold three times as many plants compared to the same period last year, following the show. Lupins were particularly in demand, it reported.
The warmer weather also helped cider sales jump 25%, the supermarket added.
However, Waitrose's total group sales for the week only climbed 1.1%, compared to the same period last year, as it blamed "continued food price deflation" and "tough comparatives".
At John Lewis, the good weather also helped its fashion division with sales more than 10% ahead of last year. Meanwhile bed sales for the week were double the previous year.
The John Lewis Partnership as a whole reported sales up 2.2% to £203.16m on the same week a year prior.