Profit before tax up 18.6% to £58.66m
Total sales up 17.7%
Online sales surge 45%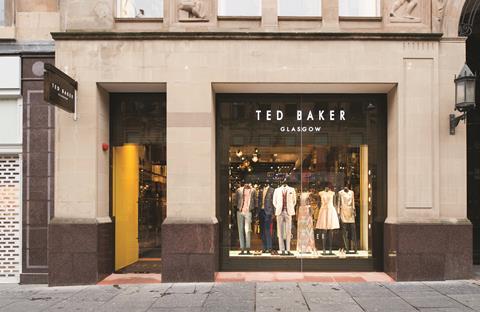 Ted Baker has reported soaring profits and sales for its full-year, as the retailer continued its international expansion plan.
Ted Baker's sales rose 17.7% to £456.2m while profit before tax increased 18.6% to £58.66m in the year to January 30.
The retailer attributed the growth to "the strength of the brand" which it said performed well despite tough conditions.
Online sales soared 45.8% to £53.5m and all markets saw advances in sales, with Europe and the UK rising 10.7% and US and Canadian sales up 27.3%.
The group opened in Amsterdam, Azerbaijan, Hawaii, Mexico and Qatar during the year and has plans to open more stores across its markets over the year ahead.
Both Ted Baker's wholesale and retail arms performed well, with wholesale increasing 33.6% to £107.7m and retail jumping 13.5% to £348.4m. It licensing business brought in £14.4m, up 23.3%.
Ted Baker signed the lease of a new distribution centre in the UK, which will act as its European distribution facility. It also purchased its central London head office.
Chief executive and founder Ray Kelvin praised his colleagues' "pashion" and said that he looked forward with "continued confidence" to the year ahead.
He added: "We have again traded very well – despite an uncertain backdrop in some of our markets – which is testament to the strength of the Ted Baker brand as well as our unwavering focus on quality, design and attention to detail."