High fashion and fast fashion combine as Primark opens concessions in Selfridges in Birmingham and Manchester.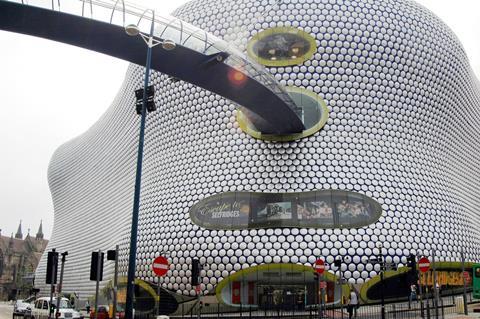 Primark is to open menswear concessions in two Selfridges stores in the most dramatic sign yet of how the worlds of high fashion and fast fashion have come together.
Retail Week has learnt that the Irish high street phenomenon is to open a 1,000 sq ft concession in Selfridges' Bullring store on Monday, to be followed by another in Selfridges' store in Manchester's Trafford Centre in the middle of November.
The tie-up is the most significant evidence yet of how shoppers are mixing the kind of exclusive brands Selfridges is renowned for with the bargain-priced fast-fashion offered by Primark. Despite operating at opposite ends of the market, both retailers have prospered through the downturn.
The two stores will feature an edited version of the Primark menswear collection, focused on clothing but also including footwear and accessories. In addition it is understood about 10% of the mix will be exclusive Primark product available only at Selfridges.
The price architecture will be the same as Primark's core offer with products starting at £2.50 for a T-shirt, and suits on sale for £40. The product will sit in an area designed specifically for Selfridges and a source said it would be in keeping with its surroundings, while remaining true to the Primark brand.
It is the first time Primark will have opened a concession anywhere, and is understood to have been under discussion for a year.
It is also understood that as yet there are no plans to extend the tie-up to Selfridges' Oxford Street flagship or its Exchange Square store in central Manchester, or to womenswear at the present time, although extending the partnership hasn't been ruled out should it go well.
Selfridges is renowned as one of the world's most fashionable department stores, but has been increasingly combining high-street fashion with its stable of high-end brands.
In August H&M launched its first ever concession in the Oxford Street flagship, alongside sister brands Monki and Cheap Monday, while Topshop and Topman are also represented in its stores.
While Primark's phenomenal success was initially built on its womenswear offer, the Associated British Foods-owned chain has been making determined efforts to build its menswear proposition under chief executive Paul Marchant.
Last year Marchant brought in Steve Lawton, who had worked with him previously at New Look and Debenhams, to head menswear and improve the fashionability of the offer.
Both Primark and Selfridges declined to comment.