Next has reported a stronger than expected uplift in sales in its third quarter, but expects falling demand and availability issues to impact sales for the remainder of its financial year.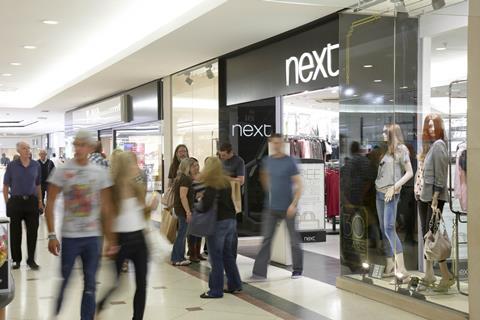 Next has reported a 17% jump in full-price sales in the 13 weeks to October 30 compared with 2019 levels, with sales in the final five weeks of the period up 14% on pre-pandemic levels.
This strong uplift is ahead of the retailer's forecast of a sales rise of 10% on pre-pandemic levels during its third quarter.
The retailer's full-price store sales during the period were down 6% on a two-year basis, but online sales more than compensated for this decline, up 40% overall in the third quarter and 50% in the year to date.
Despite delivering an uplift in sales ahead of expectations, Next has maintained its fourth-quarter full-price sales guidance forecast of a sales uplift of 10% alongside its earlier forecast of full-year profit before tax of £800m.
The retailer said it expects that "growth in the fourth quarter will be lower" than its third quarter as price increases in essential goods such as fuel moderate demand for discretionary purchases and the effects of "pent-up demand" continue to decline.
Next also said stock availability "has improved but remains challenging" and that it expects "delays in our international supply chain being compounded by labour shortages in the UK transport and warehousing networks".
The retailer said that to date stock limitations have been offset by strong underlying demand, but this demand has already begun to taper off, as demonstrated by a 19.2% jump in full-price sales in the eight weeks to September 25 on a two-year basis, versus a 14% increase in the final five weeks of the quarter.