Pre-tax profit down 19.7%
Group revenue up 1%
Online revenue rose 7.5%
N Brown has posted a drop in half-year profits as boss Angela Spindler said the retailer was "not immune" to challenges facing the fashion sector.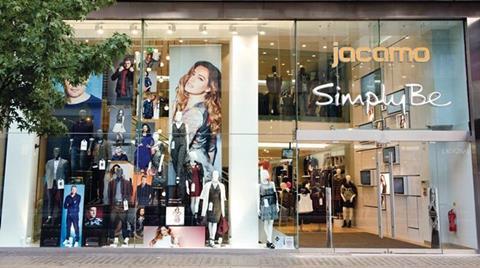 The specialist fashion retailer reported a 19.7% fall in profits to £31.6m in the 26 weeks to August, while group revenue rose 1% to £429.4m.
A like-for-like sales figure was not disclosed.
N Brown said the rise in group revenue was driven by a 7.5% lift in online sales during the period.
During the period N Brown paid an exceptional cost of £9m following a customer compensation error in its financial services division, which the retailer originally said would cost between £5m and £8m.
Digital focus
The retailer, which saw 70% of its online traffic come from a mobile device during the period, opened a technology incubator working with seven digital start-ups in Manchester entitled JDWorks.
N Brown also relaunched its US website during the period.
Chief executive Angela Spindler said: "I am pleased with the progress we made during the half, as we continue to change to a digital business model, with an emphasis on agility and innovation.
"Spring/Summer was challenging for the entire retail sector, and we were not immune to this, but we demonstrated our flexibility as we improved revenue performance through the season while controlling our costs well.
"The Autumn/Winter season has started in line with our plans. Our improving agility is enabling us to trade the business in a volatile environment. At this stage we are comfortable with current market expectations for the full year."