Clarks hopes to attract a more stylish customer with a revamped men's footwear offer and its new UK boss is mulling men's-only stores.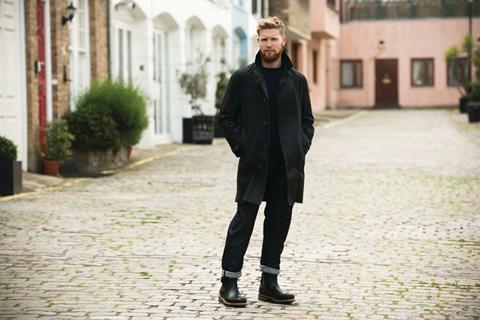 The shoe retailer will open a men's pop-up shop on Neal Street in Seven Dials, in London's Covent Garden on October 23 to showcase its new offer, which Clarks UK and Ireland managing director Stephen Foulser said had moved towards a "premium positioning".
He said the store would help it attract a more "stylish and sophisticated shopper".
Menswear accounts for 20% of Clarks' turnover and Foulser said that the retailer's refreshed proposition has been positively received by shoppers.
He said: "We're excited by our recent performance in men's and the opportunity it presents."
Foulser said that he saw the potential to open men's stores that would be smaller than the retailer's standard size although nothing is planned at present.
"The pop-up will give us information to take a look at it," he said.
Foulser joined Clarks in April.
He was previously interim marketing director at Argos and prior to that spent six years at Disney where he was vice-president of its retail and ecommerce business in Italy.
The men's pop-up will be open for three weeks and will feature reclaimed wood and leather. Foulser said as well as attracting new customers it would showcase Clarks' men's shoes to the fashion press as well.
The retailer is also in the process of rolling out what it called a "perception-breaking" new store format that is part of its plan to modernise its brand and attract younger customers.
It unveiled the format last year in Westfield London. The shop features premium flooring, improved lighting and new pattern designs on the walls.
It has since introduced the format in its Trafford Centre and Cirencester stores.
Clarks' pre-tax profits rose 5.5% to £119.8m for the year to January 2014. Sales increased 5.5% to £1.54bn.