Bonmarché is making changes to its fashion collections designed to maintain sales momentum during unseasonable weather.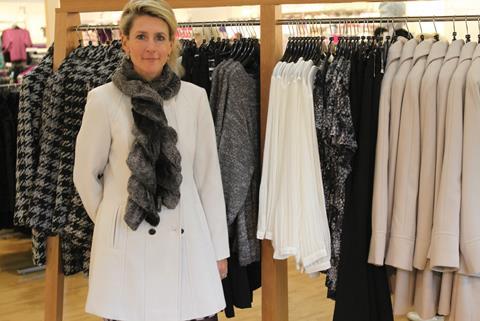 The retailer will "weatherproof" ranges by introducing a greater variety of weights of material and catering for more "end-uses", said chief executive Beth Butterwick.
The proportion of knitwear and coats in the retailer's forthcoming autumn/winter assortment will be reduced, and there will be products such as the 'coatigan' – half coat, half cardigan – that should appeal to shoppers whatever the weather.
The action follows last year's unusually warm autumn. Seasonal sales across fashion retail, including at Bonmarché, wilted as consumers basked in the sun rather than splashing out on winter woolies. Widespread discounting followed.
"We have incorporated the lessons learned," said Butterwick. "If I look to the forthcoming season, we've tried to weatherproof it.
Focus on product
The changes should dovetail well with Bonmarché's wider focus on product, which was key to last year's rise in sales and profits.
Gaps in ranges were addressed and there has been greater emphasis on fashionability.
This year the retailer also aims to take forward the brand-building work of which updated product along with store overhauls and consistency across multichannel operations have been part.
Bonmarché will experiment with paid for advertising, which it has not traditionally done.
There will be local TV, newspaper and digital advertising campaigns and the results will be assessed to see what would work best nationally.
"At the moment we're the best kept secret on the high street but we want to serve customers of all ages and sizes," said Butterwick.