Fashion retailer Boden has launched in Australia and unveiled flat profits in 2013 after it invested to propel its international growth.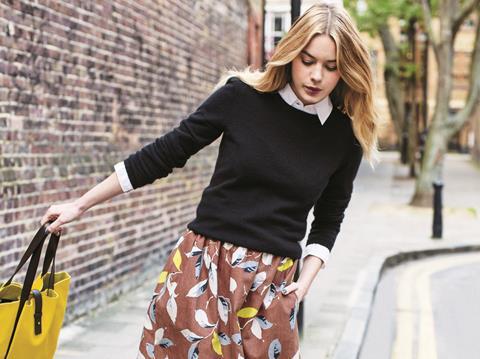 The retailer, whose fashion is popular with the middle classes, launched its Australian site on August 4 and said early indications were "encouraging".
Pre-tax profit edged up £100,000 to £24.4m in the year to December 31, 2013 at Boden as sales rose 5% to £278.7m.
However, sales in the first half of 2014 jumped 6.5% and gross margin has improved two percentage points.
Boden's international sales continued to grow and now accounts for 55% of sales. Its overseas sales come primarily from the US and Germany.
It created a dedicated ecommerce team in 2013 which led to web traffic increasing 8% to 20 million unique visitors. Online now accounts for over 90% of Boden's sales. It has moved menswear and its teenage range Johnnie B ranges to online only.
Boden chief executive Julian Granville said: "We are pleased with the 2013 results, having managed to grow sales and profits in what remained a difficult retail environment.
"2014 has started well and we expect further growth to be achieved for the full year. We are particularly pleased with the improvement of sales and margin in the first half of the year."
The retailer has also hired former M&S, Next and Jack Wills director Glen Tinton as director of sourcing and supply chain.