Australian plus size retailer Taking Shape began its assault on the UK market this week with the opening of five stores as it aims to expand to 21 shops in the next five months.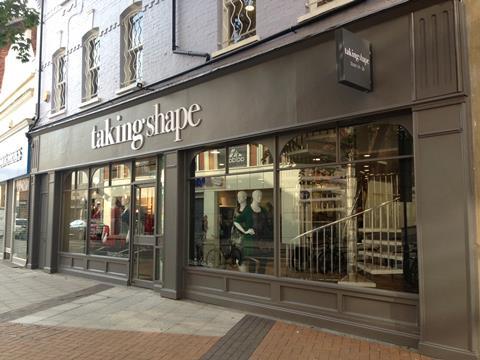 Taking Shape, which has 130 stores across Australia and New Zealand, is focusing on market town locations and has opened its first stores in Horsham, Newbury, Kingston, Solihull and Worcester.
Taking Shape managing director Alla Buinowicz said: "Market towns suit us. We can build relationships with our customers and build a community."
Taking Shape's store is designed to make their "curvy customers feel comfortable", according to Buinowicz. It includes a "fitting room retreat" that is larger than the average.
The UK launch is its first outside its home market. Buinowicz said it chose the UK as it has a "greater affinity" with the market than other target countries.
Buinowicz said it would open 14 UK stores by the end of October, along with its website which it launched last week, and would have 21 stores by February at which point it will "pause and reassess".
She said there was scope for more than 30 stores across the UK.
Its UK debut comes as Australian accessories retailer Colette begins scouting out locations over here.