Asos has announced a new partnership with Secret Sales to sell a range of its products at a discounted price.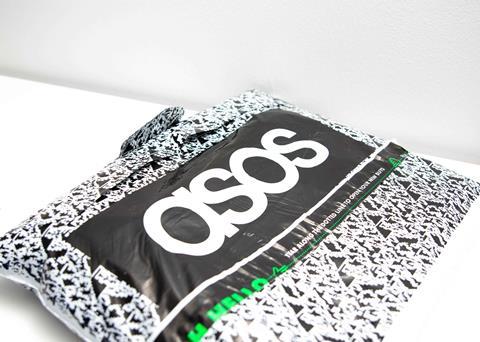 Secret Sales customers will be able to browse an initial collection of up to 1,000 Sale items from Asos-owned brands including Asos Design, Topshop, Topman, Miss Selfridge, Collusion and Reclaimed Vintage.
This partnership enables Asos to clear its stock efficiently after it recently revealed plans to reduce the amount it holds.
The Asos products purchased on the Secret Sales website will use Asos' existing infrastructure, including packaging and shipping.
The collaboration will first launch in the UK, with Asos refreshing inventory fortnightly and eventually growing the range of items available.
Asos corporate transformation director Jag Weatherley said: "We're pleased to be offering Secret Sales customers access to Asos products for the first time.
"It's been a huge effort from everyone involved to get this partnership up and running in a short space of time. We're looking forward to seeing how we can develop our relationships with Secret Sales."
Secret Sales co-founder and chief commercial officer Matt Purt added: "Our focus is in helping brands and retailers deliver a long-term sustainable and profitable solution to clear non-full-price inventory, without having to compromise on margin or erode brand equity.
"We're incredibly excited to be welcoming Asos to our Secret Sales seller community and supporting its long-term strategy for managing off-price inventory."
Get the latest fashion news and analysis straight to your inbox – sign up for our weekly newsletter