"Ted just doesn't feel like Ted anymore." It's a statement that's as short as it is revealing about Ted Baker's alarming fall from grace.
It is not difficult to see why one source close to the business comes to that conclusion. Barely 11 months ago, Ted Baker was shrugging off the impact of a heavily promotional retail environment and trumpeting impressive sales growth.
In its Christmas trading update in January, Ted Baker hailed a 12.2% jump in retail revenues and an 18.7% spike in ecommerce sales.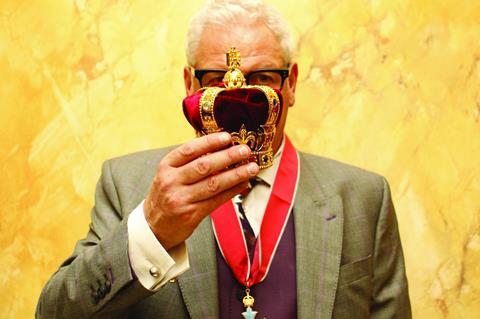 Lindsay Page, then the acting chief executive, said the figures reflected "the strength of the brand and the quality of our collections". Its share price reflected that too, hitting 2,210p to give the business a market cap just shy of £1bn.
What a difference a year makes. Three profit warnings and string of high profile exits later have seen Ted Baker slump from star of the City catwalk to a business in danger of unravelling at the seams.
After its latest profit warning this morning – full-year pre-tax earnings will come in between £5m and £10m, compared to £50.9m in 2018/19 – shares slumped below 350p, valuing the business at just £150m.
It's a rapid downward spiral that no one seemed to see coming, apparently accelerated by the departure of founder Ray Kelvin. Ted's former chief executive stepped down in March, following a leave of absence, amid the 'forced hugging' scandal that rocked the business.
Several of his trusted lieutenants have since followed him out the door. Former chief finance officer Charles Anderson spent 17 years at Ted before jumping ship to Mulberry in August. Craig Smith, a 24-year veteran who was most recently digital commerce director, quietly quit the business in September.
Into the fire
Today, just a week after Ted revealed it had overstated the value of its stock by as much as £25m, chief executive and former finance boss Page – another of Kelvin's long-term allies, having joined the fashion retailer in 1997 – and chair David Bernstein have both fallen on their swords as the business plunges further into crisis.
Rachel Osborne, who only joined the company as chief financial officer in September and is said to have uncovered the £25m hole in Ted's accounts, has taken the reins as acting chief executive.
Having jumped from the Debenhams frying pan – where she was for just over a year – and into the fire raging at Ted Baker, the heat is now on for Osborne to stabilise the business while a permanent successor to Page is sought.
"There were only about three people in the company, including Ray, who seemed to know everything about how the business works. That isn't a healthy place to be"

Industry source
Problems appear to be aplenty, extending far beyond the "difficult trading conditions" Ted has publicly blamed for its travails. Admittedly, competitors have discounted heavily, and consumers have tightened their belts, but the business must also look closer to home at its finances, culture and operations.
Financially, this year's hat-trick of profit warnings and the stock overstatement could yet amount to the mere tip of the iceberg. While no wrongdoing has been suggested, industry sources warn there could be "worse to come" for Ted and its shareholders in the coming months.
Having discovered the £25m hole, the feeling is that Osborne will need to do some further digging to unearth the full extent of the problems in Ted's P&L.
Deloitte has been drafted in to work alongside law firm Freshfields on an investigation into the overstatement, while Alix Partners will conduct a "wide-ranging review" of Ted's operations, cost base and business model.
'Not a fun place'
Culturally, insiders suggest Ted has become almost "unrecognisable" over the past few years after shifting gears to cope with its rapid growth trajectory. Changes on that front were afoot prior to Kelvin's exit, but employees suggest Ted has lost some of its "magic" as a result.
"Everyone used to know each other [in head office], then things started being outsourced and consultants were being brought into functions like IT," one insider says. "There were all these new people in the office, and they weren't 'Ted people'. That's just snowballed – it's not the same as it used to be."
"Ted is not a fun place to be right now," another source says, adding that staff are "really worried" about job security and the downward spiral the business appears to be trapped in. As a result, head office personnel are said to be eyeing the same exit door as Anderson and Smith.
One industry insider nodded to senior exits before Kelvin's departure, such as womenswear director Catherine Scorey and global retail director Chris Browne, who respectively did 12- and 30-year stints at the retailer, as indications of a business that was already losing direction prior to the departure of its founder.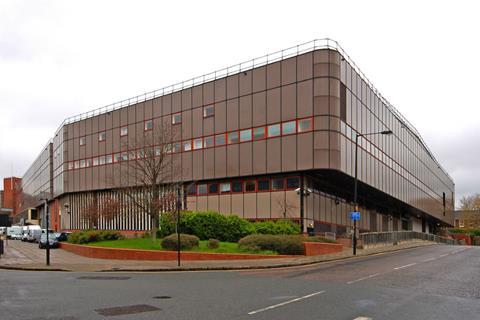 Nevertheless, Kelvin knew almost everyone at head office – and knew almost everything that was going on day to day. He instilled a culture of togetherness and collaboration – an environment that many staff enjoyed working in, despite its founder leaving under a cloud following allegations of inappropriate workplace hugging.
"Ray was the culture of that business – you remove him and that has gone, so everything needs to be re-evaluated and reinvented," one fashion industry source says.
As a result, Ted has some operational shortcomings to overcome, too. It revealed earlier this year that it was overhauling its IT systems, but further work is needed across the business.
One source close to Ted suggests the company has a long to-do list if it is to sharpen up its back-office processes but has been faced with the challenge of carrying out that overhaul against an unforgiving trading backdrop. He hints that Kelvin failed to devolve enough power and knowledge to his wider team during his tenure, leaving the business exposed in the wake of his abrupt departure.
"Ted Baker isn't going to come down with the Christmas decorations. It's not running out cash," the source insists.
"But the problem it's got is that it's having to do a lot of things at once that it should have done a long time ago. It's looking at its supply chain, it's looking at IT and it needs new management – there were only about three people in the company, including Ray, who seemed to know everything about how the business works. That isn't a healthy place to be.
"When you concentrate all of that knowledge and expertise into three people, these things can happen."
Another insider agrees, suggesting Ted became "preoccupied with product" and failed to properly modernise "the fundamentals of the business".
"Too much focus was on the front end and not enough at the back end," he adds. "You need to start with the product and work backwards, all the way to the nuts and bolts. Ted hasn't worked backwards far enough."
Crucial ingredients
But do the remaining members of the senior leadership team have the skills required to put that right?
One industry insider had reservations, noting that Osborne "has no experience in this sector at this level of the market and no experience with product".
However, another commentator, despite doubting the calibre of Ted's top brass, believes Osborne can at least begin to put the business back on a firmer footing.
"Rachel Osborne is very, very good at knocking heads together and getting things done"

Industry commentator
"What Rachel is really good at is coming into businesses that have challenges and making an impact," the source says, referring to Osborne's previous two roles at Dominos and Debenhams – the latter tumbled into administration and fell into the hands of its lenders before she joined Ted.
"She is very, very good at knocking heads together and getting things done. Clearly, she needs to do that at Ted now and I think she will do a great job at doing exactly that. She is steely and tough when she needs to be, but she's also a fun person to work for and very collaborative."
Those two traits, fun and collaboration, have been systematically sapped from Ted Baker's London HQ over the past 18 months – but they were two of the crucial ingredients that combined so brilliantly to create the recipe for its prolonged success.
One fashion source believes it "might take five years" to restore Ted to those former glories. But right now, it is hanging by a thread.